In 2004 I was resarching alternative cancer therapies and heard about Dr. Stanislaw Burzynski in Houston, Texas.
I was told that he had developed a non-toxic therapy that was more effective than chemo or radiation on even the most aggressive cancers.  So yeah, he was on my short list of doctors to see if I my natural approach didn't work.
"Burzynski The Movie" documents the amazing cancer treatment discovered by Dr. Burzynski called Antineoplastons and how the FDA and the National Cancer Institute tried to shut down his clinic, prove his therapy didn't work, and put him in jail while the U.S. Government tried to steal his patent.  Really!
There's been a buzz about this movie since it was released in July 2010 and the filmmakers just made it available to watch online for free June 11-20th 2011.
Micah and I just watched it tonight and it is so freaking awesome I almost exploded.
Press play and enlarge it to watch it full screen.
(((c)))
Burzynski: Cancer Is Serious Business from BurzynskiMovie on Vimeo.
At some point they may take it down.
If so Stream or Buy Burzynski The Movie Here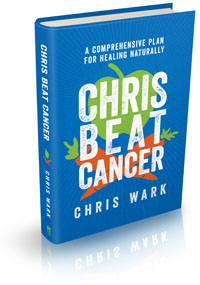 Chris Beat Cancer: A Comprehensive Plan for Healing Naturally,
published by Hay House, is a National Bestseller as ranked by USA Today, The Wall Street Journal, and Publishers Weekly!
Get it on Amazon here
, or anywhere books are sold.
I've interviewed over 60 people who've healed all types and stages of cancer. Check them out
here
. Or use the search bar to find survivors of specific cancer types.
I also created a coaching program for cancer patients, caregivers and anyone who is serious about prevention called SQUARE ONE. It contains the step-by-step strategies used by myself and everyone I know who has healed cancer with nutrition and natural, non-toxic therapies.
Watch SQUARE ONE Module 1 for free here
(((c)))
Chris Beat Cancer is reader-supported. If you purchase a product through a link on this site I may receive compensation from the affiliate partner (like Amazon). Your support helps fund this blog and my mission so my team and I can continue to do the work that we do. Thank you!