Today is New Years Day, 2014.
On New Years Day 2004, I was in the hospital recovering from cancer surgery with a 4-inch vertical incision straight through my belly button, and a third of my large intestine removed.
That was the lowest point of my life…
A few months ago, while rummaging (yes rummaging) through some old stuff, I found a video clip of me in the hospital, shot immediately after I came out of surgery.
I was in recovery, barely conscious, waiting to be taken to a room. But somehow I managed to film myself for a few moments.
I don't even remember doing this, but I'm glad I did.
Seeing myself so fragile and weak reminds me of how far I've come, and how good God is.
He lead me in the path of healing, restored my health, and has since blessed me with a beautiful family.
I praise the Lord that I am alive and well ten years later to share this with you.
All glory belongs to Him!
In 2014, I pray that you prosper and be in good health just as your soul prospers.
(3 John 1:2)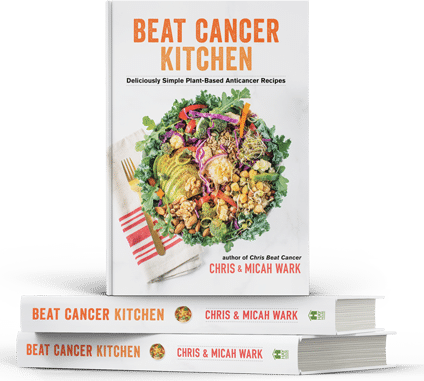 Beat Cancer Kitchen: My New Recipe Book,
Deliciously Simple Plant-Based Anti-Cancer Recipes
Get it on Amazon here
Beat Cancer Daily
365 Days of Inspiration, Encouragement, and Action Steps to Survive and Thrive
Get it on Amazon here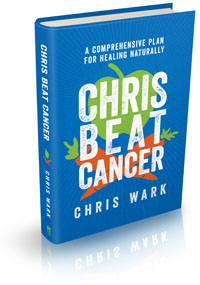 Chris Beat Cancer: A Comprehensive Plan for Healing Naturally,
published by Hay House, is a National Bestseller as ranked by USA Today, The Wall Street Journal, and Publishers Weekly!
Get it on Amazon here
, or anywhere books are sold.
I've interviewed over 60 people who've healed all types and stages of cancer. Check them out
here
. Or use the search bar to find survivors of specific cancer types.
I also created a coaching program for cancer patients, caregivers and anyone who is serious about prevention called SQUARE ONE. It contains the step-by-step strategies used by myself and everyone I know who has healed cancer with nutrition and natural, non-toxic therapies.
Watch SQUARE ONE Module 1 for free here
(((c)))
Chris Beat Cancer is reader-supported. If you purchase a product through a link on this site I may receive compensation from the affiliate partner (like Amazon). Your support helps fund this blog and my mission so my team and I can continue to do the work that we do. Thank you!