A recent study published in Breast Cancer Research found that chemotherapy causes long-term immune system damage, reducing levels of key immune cells in breast cancer patients for at least nine months after treatment, leaving them vulnerable to potentially life-threatening viral and bacterial infections.
The researchers investigated the immune systems of 88 women with breast cancer. Levels of lymphocytes were measured before and at intervals between two weeks and nine months after chemotherapy. However, there was no pre-chemotherapy data for 26 of these participants.
The authors examined circulating lymphocyte subtypes, including B cells, helper T cells, and cytotoxic T cells, like CD4 and CD8.
Levels of all the major types of lymphocytes dropped significantly after chemotherapy. This included T and B cells and natural killer cells, which together defend the body against viral and bacterial infection. The impact of chemotherapy on most lymphocytes was found to be only short-term, with recovery to pre-chemotherapy levels by nine months.
However, chemotherapy had a long-term effect on B cells (which produce antibodies) and helper T cells (which help antibody production), both of which only partially recovered to around 65% of initial levels in the first six months and did not continue to recover after a further three months.
Levels of antibodies against tetanus and pneumococcus (the bacterium that can lead to pneumonia) also were reduced and stayed low even after nine months.
"We observed that chemotherapy caused short-term depletion of all main subtypes of circulating lymphocytes (3-6 months), and prolonged depletion (over 9 months) of B and CD4," study authors wrote.
Researchers found that an anthracyclines regime was more damaging to B cells and helper T cells initially, but a relatively full recovery was made afterward. On the other hand, anthracyclines followed by taxanes were associated with sustained reductions in levels of immune cells with poor recovery.
Study authors added that these patients may be more prone to viral and bacterial infections, especially in the case of delayed B cell recovery. Similarly, authors said, "viral reactivation is relatively common in breast cancer patients during or shortly after chemotherapy…"
Another interesting finding. Smoking also appeared to slow down the recovery of some immune cells with levels in smokers reaching only half pre-chemotherapy levels after nine months compared to 80% in non-smokers.
If you are recovering from chemo treatments, or just want to avoid getting sick, take these extra precautions.
Wash your hands often, multiple times per day. Don't touch your eyes, nose or mouth, unless you've washed your hands. Avoid crowded situations. If you can't avoid people, keeping your nose and mouth covered with a mask will protect you from inhaling airborne viruses and pathogens.
Don't wear shoes in the house. And wash your hands!
Sources:
Breast Cancer Research
Eureka Alert
Medical Daily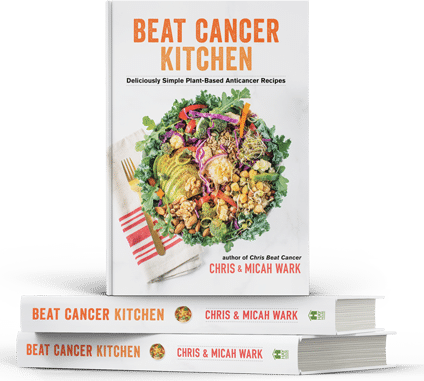 Beat Cancer Kitchen: My New Recipe Book,
Deliciously Simple Plant-Based Anti-Cancer Recipes
Get it on Amazon here
Beat Cancer Daily
365 Days of Inspiration, Encouragement, and Action Steps to Survive and Thrive
Get it on Amazon here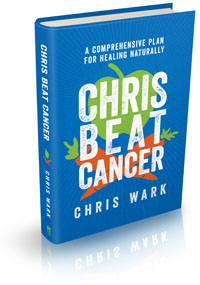 Chris Beat Cancer: A Comprehensive Plan for Healing Naturally,
published by Hay House, is a National Bestseller as ranked by USA Today, The Wall Street Journal, and Publishers Weekly!
Get it on Amazon here
, or anywhere books are sold.
I've interviewed over 60 people who've healed all types and stages of cancer. Check them out
here
. Or use the search bar to find survivors of specific cancer types.
I also created a coaching program for cancer patients, caregivers and anyone who is serious about prevention called SQUARE ONE. It contains the step-by-step strategies used by myself and everyone I know who has healed cancer with nutrition and natural, non-toxic therapies.
Watch SQUARE ONE Module 1 for free here
(((c)))
Chris Beat Cancer is reader-supported. If you purchase a product through a link on this site I may receive compensation from the affiliate partner (like Amazon). Your support helps fund this blog and my mission so my team and I can continue to do the work that we do. Thank you!