Dr. Dean Ornish is a medical doctor and a clinical professor of medicine. He is also the founder and president of the Preventative Medicine Research Institute. For over 43 years, he has directed clinical research demonstrating that comprehensive lifestyle changes can reverse heart disease without drugs or surgery.
Dr. Ornish directed the first randomized controlled trial demonstrating that a plant-based diet, exercise and stress reduction practices can reverse the progression of early-stage prostate cancer. His research also showed that these lifestyle changes affect gene expression, turning on disease-preventing genes and turning off genes that promote cancer and heart disease, as well as the first controlled study showing that these lifestyle changes may begin to reverse cellular aging by lengthening your telomeres.
Dr. Ornish's plant-based diet program (The Ornish Diet) has been rated #1 for heart health by U.S. News and World Report for ten years in a row. He is also the author of seven bestselling books, his latest is co-authored with his wife, Anne Ornish, called UnDo It! How Simple Lifestyle Changes Can Reverse Most Chronic Disease.
Dr. Ornish is a brilliant physician who has dedicated his life to helping people prevent and heal chronic diseases. I know you will enjoy this interview!
Note: Zoom had a major glitch with a recent software update, which affected several of my recent interviews before my team caught it. As a result, my side is audio-only.
Watch our interview below, or listen to it on the Chris Beat Cancer podcast on iTunes or Spotify.

Show Notes
– Dr. Ornish's catalyst for a plant-based diet [2:30]
-Drugs and surgery don't treat the root cause of heart disease [14:30]
-Dr. Ornish's heart disease pilot study [16:40]
-Dr. Ornish's Lifestyle Heart Trial [20:15]
-The lack of nutrition education in medical school [23:18]
-The choices you make can create health or disease [28:22]
–UnDo It Steps to reverse most chronic diseases [30:40]
-Eat well, move more, stress less, love more [34:15]
-How a plant-based diet can reduce the severity of Covid-19 [40:50]
Connect with Dr. Ornish:
Website: www.ornish.com
Facebook: Dean Ornish, MD
Instagram: @deanornishmd
Books by Dr. Dean Ornish
Selected studies from the interview:
Dr. Ornish's prostate cancer study reversal study
Changes in prostate gene expression in men undergoing an intensive nutrition and lifestyle intervention
Increased telomerase activity and comprehensive lifestyle changes: a pilot study
Diet quality and risk and severity of Covid-19: a prospective cohort study
Plant-based diets, pescatarian diets and Covid-19 severity: a population-based case-control study in six countries
Dr. Ornish's Lifestyle Heart Trial
Also check out Pomi-T, a supplement proven in a double-blind, placebo-controlled trial to slow the progression of prostate cancer in men by 5X compared to placebo. After six months, men taking Pomi-T daily had a 14.7% rise in their PSA vs a 78.5% rise in PSA in the men who took a placebo.
Please LIKE and Share. Add your thoughts below!
----------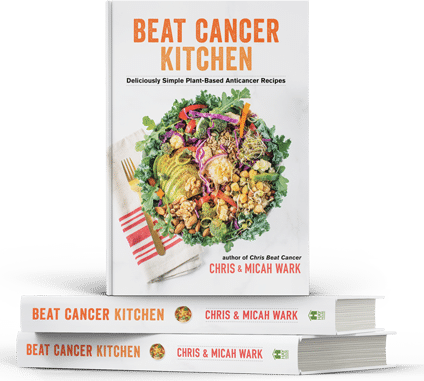 Beat Cancer Kitchen: My New Recipe Book, Deliciously Simple Plant-Based Anti-Cancer Recipes. Get it on Amazon here

----------
Beat Cancer Daily 365 Days of Inspiration, Encouragement, and Action Steps to Survive and Thrive. Get it on Amazon here

----------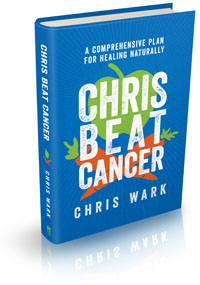 Chris Beat Cancer:
A Comprehensive Plan for Healing Naturally, published by Hay House, is a National Bestseller as ranked by USA Today, The Wall Street Journal, and Publishers Weekly! Get it on Amazon here or anywhere books are sold.
I've interviewed over 60 people who've healed all types and stages of cancer. Check them out here. Or use the search bar to find survivors of specific cancer types.
I also created a coaching program for cancer patients, caregivers and anyone who is serious about prevention called SQUARE ONE. It contains the step-by-step strategies used by myself and everyone I know who has healed cancer.
Watch SQUARE ONE Module 1 for free here
(((c)))
Chris Beat Cancer is reader-supported. If you purchase a product through a link on this site I may receive compensation from the affiliate partner (like Amazon). Your support helps fund this blog and my mission so my team and I can continue to do the work that we do. Thank you!