My friend Dr. Leigh Erin Connealy MD is back!
Dr. Connealy is the Founder and Medical Director of the Center for New Medicine and Cancer Center for Healing in Irvine, California. She is a walking encyclopedia in conventional and alternative medicine and has vast expertise in IPT/LD (low-dose chemo), genetic testing, detoxification, IV vitamin C, ozone, hyperbaric oxygen, hyperthermia, UV blood irradiation and so much more.
Dr. Connealy has a brand new book out called The Cancer Revolution: A Groundbreaking Program to Reverse and Prevent Cancer.
I love talking to Dr. Connealy and I know you're going to enjoy this interview. :)
Show Notes:
-How to determine if cancer is brewing, simmering, or fermenting in the body [5:14]
-Reasons to not let the sense of urgency cause you to rush into treatment [18:57]
-There has never been a better time to get cancer than now [27:20]
-Facts about a non-invasive cancer test that's been around for 60 years [33:23]
-These are not just grandmother's remedies! [36:29]
-How to make healthy eating a "way of life" [41:45]
-Decisions that can change your future [47:42]
-Unraveling emotional conflict to get well [51:42]
Selected Links:
My first interview with Dr. Connealy
Connect with Dr. Leigh Erin Connealy:
Website: www.cancercenterforhealing.com
Twitter: @connealymd
Facebook: www.facebook.com/ConnealyMD
Instagram @connealymd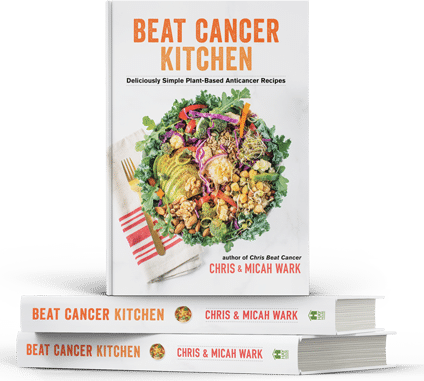 Beat Cancer Kitchen: My New Recipe Book,
Deliciously Simple Plant-Based Anti-Cancer Recipes
Get it on Amazon here
Beat Cancer Daily
365 Days of Inspiration, Encouragement, and Action Steps to Survive and Thrive
Get it on Amazon here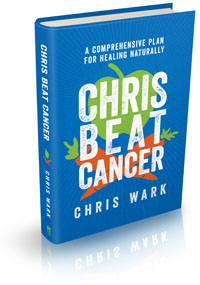 Chris Beat Cancer: A Comprehensive Plan for Healing Naturally,
published by Hay House, is a National Bestseller as ranked by USA Today, The Wall Street Journal, and Publishers Weekly!
Get it on Amazon here
, or anywhere books are sold.
I've interviewed over 60 people who've healed all types and stages of cancer. Check them out
here
. Or use the search bar to find survivors of specific cancer types.
I also created a coaching program for cancer patients, caregivers and anyone who is serious about prevention called SQUARE ONE. It contains the step-by-step strategies used by myself and everyone I know who has healed cancer with nutrition and natural, non-toxic therapies.
Watch SQUARE ONE Module 1 for free here
(((c)))
Chris Beat Cancer is reader-supported. If you purchase a product through a link on this site I may receive compensation from the affiliate partner (like Amazon). Your support helps fund this blog and my mission so my team and I can continue to do the work that we do. Thank you!