My first interview of 2022 is with the incomparable Dr. Steven Eisenberg.
Dr. Steven attended medical school at Philadelphia College of Osteopathic Medicine and completed his medical oncology and hematology fellowship at Georgetown University Medical Center. He's triple-board certified in Internal Medicine, Medical Oncology, and Hematology and sees patients at a private practice called cCARE in San Diego, California.
Dr. Steven is also known as "the singing oncologist" and is the host of The Dr. Steven Show. He's a married father of three and author of Love is the Strongest Medicine: Notes from a Cancer Doctor on Connection, Creativity, and Compassion.

Dr. Steven and I had a chance meeting at midnight at a health conference many years ago. I've wanted to interview him ever since and we finally made it happen. Dr. Steven Eisenberg is an incredible human and physician. You're gonna love him.
Enjoy!
Watch our interview below, or listen to it on the Chris Beat Cancer podcast on iTunes or Spotify.
Show Notes
-Dr. Steven's journey to medicine [4:05]
-The mind-body connection to health [5:00]
-Dr. Steven's near-death experience [7:15]
-Don't live with regrets [10:20]
-Osteopathic medicine explained [14:00]
-Why is chemo like a loaded gun? [18:55]
-What Dr. Steven loves about oncology [22:08]
-L.O.V.E. is the strongest medicine [24:15]
-There's a major compassion crisis in medicine [25:24]
-Dr. Steven's career took a u-turn [27:00]
-Dr. Steven 'tunes in' to his patients [30:35]
-The tale of two oncologists [35:17]
-What patients deserve [38:50]
-Dr. Steven's new book [42:10]
-Why getting a second opinion is important [45:58]
-How conventional treatments are improving [52:06]
-Restoring a patient's power [56:52]
-Preventing cancer is also beating it [1:07:25]
-Small change adds up [1:08:37]
-The Flavie effect [1:11:32]
-A shining light to patients [1:14:31]
Selected links from the interview:
Dr. Steven's website
Love Is the Strongest Medicine by Dr. Steven Eisenberg
Dr. Steven's Today Show appearance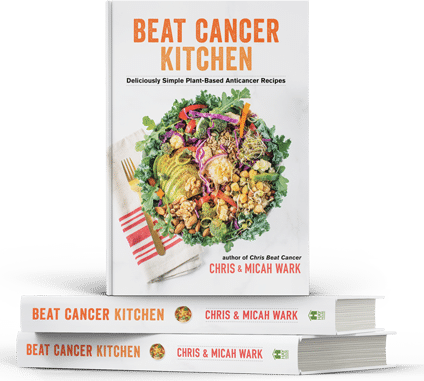 Beat Cancer Kitchen: My New Recipe Book,
Deliciously Simple Plant-Based Anti-Cancer Recipes
Get it on Amazon here
Beat Cancer Daily
365 Days of Inspiration, Encouragement, and Action Steps to Survive and Thrive
Get it on Amazon here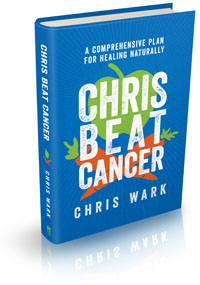 Chris Beat Cancer: A Comprehensive Plan for Healing Naturally,
published by Hay House, is a National Bestseller as ranked by USA Today, The Wall Street Journal, and Publishers Weekly!
Get it on Amazon here
, or anywhere books are sold.
I've interviewed over 60 people who've healed all types and stages of cancer. Check them out
here
. Or use the search bar to find survivors of specific cancer types.
I also created a coaching program for cancer patients, caregivers and anyone who is serious about prevention called SQUARE ONE. It contains the step-by-step strategies used by myself and everyone I know who has healed cancer with nutrition and natural, non-toxic therapies.
Watch SQUARE ONE Module 1 for free here
(((c)))
Chris Beat Cancer is reader-supported. If you purchase a product through a link on this site I may receive compensation from the affiliate partner (like Amazon). Your support helps fund this blog and my mission so my team and I can continue to do the work that we do. Thank you!