Dr. Sunil Pai, MD is the founder and medical director of Sanjevani Integrative Medicine and Lifestyle Center in Albuquerque, New Mexico. He was one of the first physicians to become a Fellow of the Program in Integrative Medicine at University of Arizona directed by Dr. Andrew Weil, the "father" of Integrative Medicine and was one of the first Board Certified MD's in Holistic Integrative Medicine in the United States.
Dr. Pai is the author of a terrific book called An Inflammation Nation: The Definitive 10-Step Guide to Preventing and Treating All Disease through Diet, Lifestyle and the Use of Natural Anti-Inflammatories.
Dr. Pai also formulated one of my favorite supplements Bosmeric-SR, which contains C3 Complex curcumin, boswelia (frankincense), ginger and black pepper.
Dr. Pai has deep knowledge on nutritional science, natural healing, as well as the good, bad and ugly side of the supplement industry.
Enjoy this fascinating and wide-ranging interview with the brilliant Dr. Sunil Pai.
Show Notes:
-The problem with supplements losing potency [8:35]
-What an "evidence-based" healthy diet looks like [13:23]
-Why America is ranked "bottom of the barrel" in healthcare [17:39]
-Dr. Pai's synergistic comprehensive approach with patients [19:19]
-Integrative therapies used at Sunil Pai's clinic [29:08]
-Deceptive supplement marketing [33:05]
-The production path of Bosmeric-SR from crop to shelf [43:36]
Selected Links:
Bosmeric-SR (Turmeric, Frankincense, Ginger, Black Pepper)
Use the coupon code "chris" to get 10% off!
Connect with Dr Sunil Pai:
Web – https://www.sanjevani.net
Facebook – https://www.facebook.com/SanjevaniHealth
His book – An Inflammation Nation by Sunil Pai, MD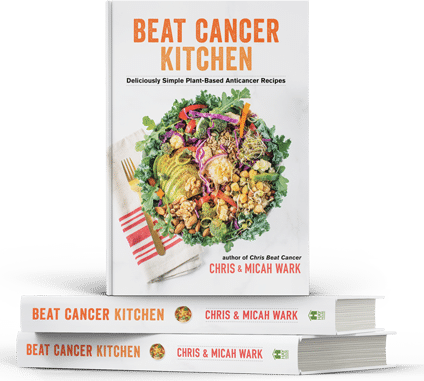 Beat Cancer Kitchen: My New Recipe Book,
Deliciously Simple Plant-Based Anti-Cancer Recipes
Get it on Amazon here
Beat Cancer Daily
365 Days of Inspiration, Encouragement, and Action Steps to Survive and Thrive
Get it on Amazon here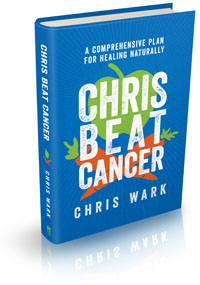 Chris Beat Cancer: A Comprehensive Plan for Healing Naturally,
published by Hay House, is a National Bestseller as ranked by USA Today, The Wall Street Journal, and Publishers Weekly!
Get it on Amazon here
, or anywhere books are sold.
I've interviewed over 60 people who've healed all types and stages of cancer. Check them out
here
. Or use the search bar to find survivors of specific cancer types.
Chris Beat Cancer is reader-supported. If you purchase a product through a link on this site I may receive compensation from the affiliate partner (like Amazon). Your support helps fund this blog and my mission so my team and I can continue to do the work that we do. Thank you!