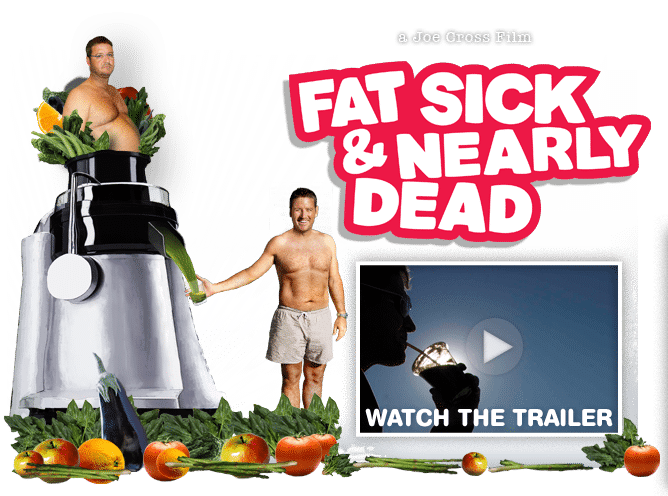 This movie has been out for awhile and it just occurred to me that I haven't said anything about it on the blog. So today I am!
Fat, Sick & Nearly Dead is a documentary about Joe Cross, an overweight pill-popping Australian man with a rare chronic disease who decides to go on a 60-day juice fast while road-tripping across the U.S.
There some really amazing serendipitous events that happen along the way which I won't divulge, but I will tell you that his health transformation is incredible.
Juice fasting is a very powerful way to lose weight, detox, and supercharge your body with vital nutrients. I did it numerous times as part of my anti-cancer strategy.
For specifics on fasting read my post The Fast Lane to Health
I know to many people reading this, the idea of drinking nothing but fruit and vegetable juice for 60 days seems absolutely nuts…
It is!
But sometimes you have to get a little nuts to overcome major obstacles in life.
I love this movie because it exemplifies my approach to beating cancer.
I took massive action and radically changed my diet and lifestyle, which transformed my health.
Fat, Sick & Nearly Dead is unbelievably motivational and may even be the catalyst for you to make a radical change in your health and your life.
Question of the Day:
Have you ever done a juice fast and what were the results?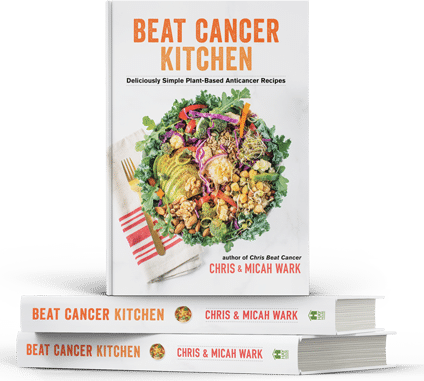 Beat Cancer Kitchen: My New Recipe Book,
Deliciously Simple Plant-Based Anti-Cancer Recipes
Get it on Amazon here
Beat Cancer Daily
365 Days of Inspiration, Encouragement, and Action Steps to Survive and Thrive
Get it on Amazon here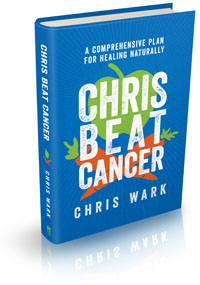 Chris Beat Cancer: A Comprehensive Plan for Healing Naturally,
published by Hay House, is a National Bestseller as ranked by USA Today, The Wall Street Journal, and Publishers Weekly!
Get it on Amazon here
, or anywhere books are sold.
I've interviewed over 60 people who've healed all types and stages of cancer. Check them out
here
. Or use the search bar to find survivors of specific cancer types.
I also created a coaching program for cancer patients, caregivers and anyone who is serious about prevention called SQUARE ONE. It contains the step-by-step strategies used by myself and everyone I know who has healed cancer with nutrition and natural, non-toxic therapies.
Watch SQUARE ONE Module 1 for free here
(((c)))
Chris Beat Cancer is reader-supported. If you purchase a product through a link on this site I may receive compensation from the affiliate partner (like Amazon). Your support helps fund this blog and my mission so my team and I can continue to do the work that we do. Thank you!