Here's a terrific new interview with Dr. Patrick Vickers of Northern Baja Healing Center. He and I met at the Hungry 4 Health Gala and Organic Festival in Branson, MO in April, and after hearing him speak about Dr. Gerson I couldn't wait to interview him.
In our interview he tells the fascinating story of medical genius Dr. Max Gerson and how the Gerson Cancer Therapy came into existence.
Dr. Gerson was a pioneer of nutritional cancer therapy and even though many do not know his name, his impact on the world is monumental. Countless thousands have healed using the nutritional principles pioneered by Dr. Gerson, including me!
"I see in Dr. Max Gerson one of the most eminent geniuses in the history of medicine"
-Dr. Albert Schweitzer
A fascinating story and loads of practical information in this one. Don't skip it!

Check out our follow up Q&A video here
More info about Dr. Patrick Vickers and the Northern Baja Healing Center here.
If you really want to dig in to the Gerson Therapy check out:
A Cancer Therapy: Results of Fifty Cases and the Cure of Advanced Cancer by Diet Therapy
 by Max Gerson M.D.
Gerson Therapy Handbook: Companion workbook to A Cancer Therapy
 by Max Gerson M.D.
Movies about the Gerson Cancer Therapy:
The Beautiful Truth: The World's Simplest Cure for Cancer
Dying to Have Known: The Evidence Behind Natural Healing
The Gerson Miracle
You can also get all three movies on Blu-ray plus Charlotte Gerson's book
"Healing The Gerson Way" in a combo pack
Healing the Gerson Way + Gerson Movie Collection on Blu-ray
FAQs
Northern Baja Healing Center is not affiliated with the Gerson Institute because the Gerson Institute will not certify any practitioner who incorporates additional protocols like Vitamin C IVs, PNC-27, Coley's etc.
Dr. Vickers did not pay me to make this video, or for any other video interview I have done with him. I have never asked him for any compensation whatsoever, but like many other generous people, he has donated to support my site and my mission. And for that I am grateful.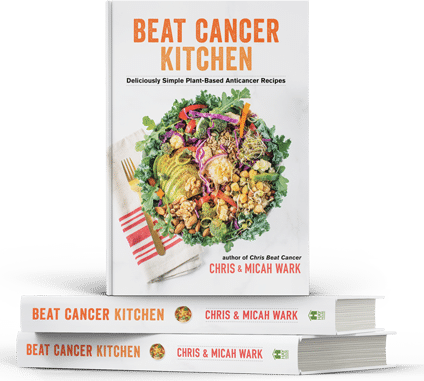 Beat Cancer Kitchen: My New Recipe Book,
Deliciously Simple Plant-Based Anti-Cancer Recipes
Get it on Amazon here
Beat Cancer Daily
365 Days of Inspiration, Encouragement, and Action Steps to Survive and Thrive
Get it on Amazon here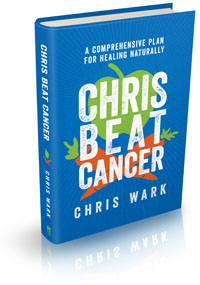 Chris Beat Cancer: A Comprehensive Plan for Healing Naturally,
published by Hay House, is a National Bestseller as ranked by USA Today, The Wall Street Journal, and Publishers Weekly!
Get it on Amazon here
, or anywhere books are sold.
I've interviewed over 60 people who've healed all types and stages of cancer. Check them out
here
. Or use the search bar to find survivors of specific cancer types.
I also created a coaching program for cancer patients, caregivers and anyone who is serious about prevention called SQUARE ONE. It contains the step-by-step strategies used by myself and everyone I know who has healed cancer with nutrition and natural, non-toxic therapies.
Watch SQUARE ONE Module 1 for free here
(((c)))
Chris Beat Cancer is reader-supported. If you purchase a product through a link on this site I may receive compensation from the affiliate partner (like Amazon). Your support helps fund this blog and my mission so my team and I can continue to do the work that we do. Thank you!