The shocking results of the long-awaited MINDACT clinical trial are in. Many breast cancer patients have been receiving chemotherapy treatments they didn't need, and that made no difference in their survival.
This is thanks to a genetic test called MammaPrint, which determined that nearly half the women slated for chemotherapy based on standard clinical recommendations didn't need it.
After surgery to remove their tumors, early-stage breast cancer patients (0-3 positive nodes) with a MammaPrint score recommending against chemotherapy had a 95% survival rate, said co-researcher Laura van 't Veer, the test's inventor.
"That's very high, and we showed that it doesn't differ between those who are treated and those who are not treated by chemotherapy," said van 't Veer, leader of the breast oncology program at the University of California, San Francisco Diller Family Cancer Center.
The MINDACT phase 3 clinical trial involved nearly 6,700 women at 111 medical centers in nine countries. It "represents what we in medicine call the highest level of evidence (level 1A)," AACR President Dr. Jose Baselga said.
"This study is telling us in a very clear way we can spare many women chemotherapy," said Baselga, chief medical officer of Memorial Hospital at Memorial Sloan Kettering Cancer Center, in New York City.
The MammaPrint test looks at a panel of 70 genes within the tumor itself to assess its aggressiveness and the odds it will come back without chemotherapy, van 't Veer said.
"Our test looks under the hood, at the engine of the tumor," she said. "The biology tells more about the tumor than simply examining its size because you're really looking into the tumor."
In the clinical trial, researchers sorted breast cancer patients into four groups, based on whether MammaPrint testing or traditional clinical assessment recommended chemotherapy (from a tool that oncologists use called Adjuvant! Online).
MammaPrint reduced chemotherapy prescriptions by 46% among the more than 3,300 patients in the trial categorized as having a high risk of breast cancer recurrence based on common clinical and pathological criteria, the researchers said.
Further, just over 2,700 patients who had a low MammaPrint risk score but a high clinical risk score wound up with a 94.7 percent five-year survival rate, whether they got chemo or not, the researchers said.
"If we can select those patients that don't need chemotherapy, unneeded treatment can be avoided and we will be one step closer to making sure treatment for breast cancer is tailored to the individual," said Dr. Stephanie Bernik, chief of surgical oncology at Lenox Hill Hospital in New York City.
MammaPrint testing will be particularly valuable for young women with breast cancer, said Dr. Victor Vogel, director of Breast Medical Oncology/Research for the Geisinger Health System in Pennsylvania.
Young women have been more likely to receive chemotherapy in standard breast cancer care, even though it can destroy their fertility and leave them open to long-term health problems, Vogel said.
"In my training, if you had a young woman with breast cancer, she got chemotherapy," Vogel said. "But now we can be selective, and we know there's a very large number of young women with small hormone-responsive tumors who do not need chemotherapy."
MammaPrint is covered by Medicare and is reimbursed by most large health insurers in the United States.
This test will spare tens of thousands of women from necessary treatment every year and save millions of healthcare dollars. (Sorry Big Pharma)
According to Dr. Baselga, "You are saving all the money for chemotherapy that would be used for no reason, and you are protecting women from chemotherapy that is toxic and they don't need," he said.
This is a huge step in the right direction for conventional cancer treatment.
However, even if this test says you will benefit from chemotherapy, you should know that the word "benefit" rarely means cure. It typically just means temporary tumor shrinkage. After which, the cancer may continue to grow and spread more aggressively. To further educate yourself in order to make an informed decision, I suggest you read these posts about chemo and download my free guide 20 Questions For Your Oncologist.
Article Sources
MSN
Cancer Therapy Advisor
Related Links
MINDACT Press Release
Dr. Christi Funk's interview on CBS Los Angeles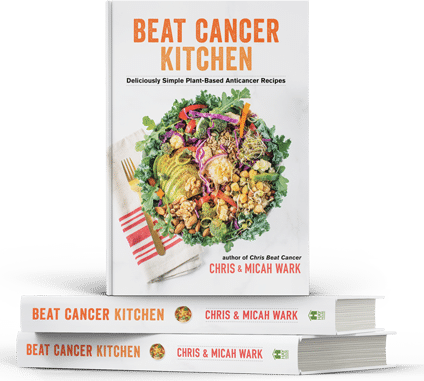 Beat Cancer Kitchen: My New Recipe Book,
Deliciously Simple Plant-Based Anti-Cancer Recipes
Get it on Amazon here
Beat Cancer Daily
365 Days of Inspiration, Encouragement, and Action Steps to Survive and Thrive
Get it on Amazon here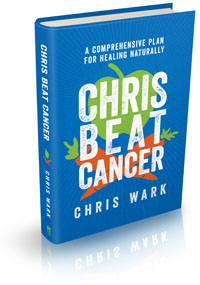 Chris Beat Cancer: A Comprehensive Plan for Healing Naturally,
published by Hay House, is a National Bestseller as ranked by USA Today, The Wall Street Journal, and Publishers Weekly!
Get it on Amazon here
, or anywhere books are sold.
I've interviewed over 60 people who've healed all types and stages of cancer. Check them out
here
. Or use the search bar to find survivors of specific cancer types.
I also created a coaching program for cancer patients, caregivers and anyone who is serious about prevention called SQUARE ONE. It contains the step-by-step strategies used by myself and everyone I know who has healed cancer with nutrition and natural, non-toxic therapies.
Watch SQUARE ONE Module 1 for free here
(((c)))
Chris Beat Cancer is reader-supported. If you purchase a product through a link on this site I may receive compensation from the affiliate partner (like Amazon). Your support helps fund this blog and my mission so my team and I can continue to do the work that we do. Thank you!