Janette Murray-Wakelin is one of the most remarkable cancer survivors I have interviewed.
In 2001, she refused conventional treatment and healed aggressive breast cancer with a raw food diet.
Then in 2013, she and her husband Alan (both in their 60s) ran around the entire continent of Australia. This involved running a marathon every single day for 366 consecutive days.
In the process they broke and set a new world record.
And they were exclusively fueled by raw fruits and veggies.
These grandparents put my level of fitness to shame. To shame!
Here's part 1.
Here are the two books mentioned in the interview
The Breuss Cancer Cure by Rudolph Breuss
Raw Can Cure Cancer by Janette Murray-Wakelin
In part 2 of our interview, Janette and I talk about the experience of running a marathon every day for a year around the continent of Australia. We discuss the preparation involved, the grueling terrain, their diet, how many pairs of Vibram 5-Finger barefoot running shoes they went through, and more. Absolutely fascinating. Here it is…
Find them online at www.rawveganpath.com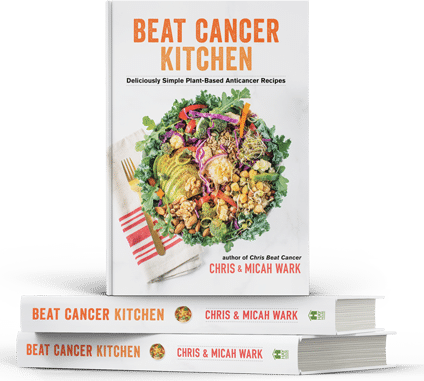 Beat Cancer Kitchen: My New Recipe Book,
Deliciously Simple Plant-Based Anti-Cancer Recipes
Get it on Amazon here
Beat Cancer Daily
365 Days of Inspiration, Encouragement, and Action Steps to Survive and Thrive
Get it on Amazon here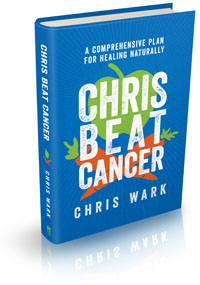 Chris Beat Cancer: A Comprehensive Plan for Healing Naturally,
published by Hay House, is a National Bestseller as ranked by USA Today, The Wall Street Journal, and Publishers Weekly!
Get it on Amazon here
, or anywhere books are sold.
I've interviewed over 60 people who've healed all types and stages of cancer. Check them out
here
. Or use the search bar to find survivors of specific cancer types.
Chris Beat Cancer is reader-supported. If you purchase a product through a link on this site I may receive compensation from the affiliate partner (like Amazon). Your support helps fund this blog and my mission so my team and I can continue to do the work that we do. Thank you!