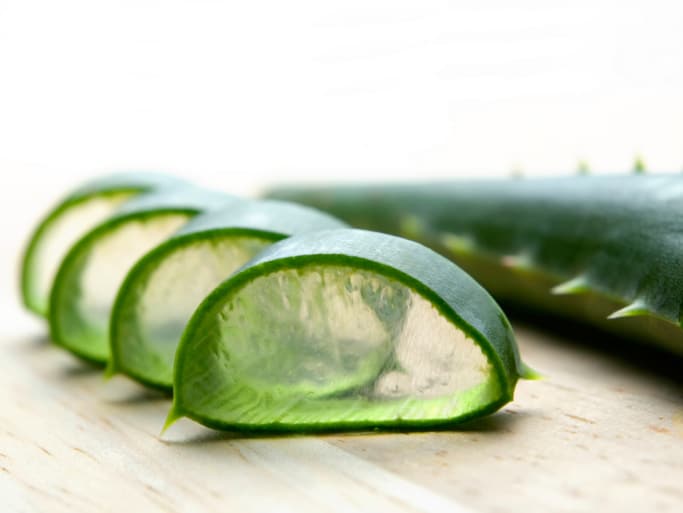 For most of my life, I thought aloe vera was just something you put on your skin after a sunburn… how little I knew. In today's post, you're going to learn how aloe boosts the immune system, heals the gut and so much more!
Yes, aloe vera is wonderful to put on your body, but it's even better to put in your body, which is why I drank aloe vera gel every day as part of my anti-cancer diet in 2004, and I still drink it today.
Aloe vera is known as "the miracle plant", and contains 75 potentially active constituents: vitamins, enzymes, minerals, sugars, lignin, saponins, salicylic acids, and amino acids.
Here's a quick rundown of what aloe can do for you:
-Accelerate gut healing
-Reduce inflammation
-Stimulate your immune system
-Moisturize and protect your skin from premature aging
-Protect against infection from fungi, bacteria like H. pylori, and viruses
-And it has even been shown to inhibit cancer growth
In a randomized, double-blind, placebo-controlled trial of 30 ulcerative colitis patients given 100 ml (3 oz) of aloe vera twice per day, 9 achieved remission and 11 had clinical improvement in just four weeks.
Enter Acemannan.
Acemannan is the superhero compound in aloe with immunostimulant, antiviral, and antineoplastic (anti-cancer) powers.
Acemannan induces your macrophages to secrete three anti-cancer compounds: interferon, tumor necrosis factor-α, and interleukins.
So yeah, aloe is one amazing little super plant.
I've consumed lots of different brands of aloe over the years, but last year I found what I believe is the highest quality aloe vera on the market.
Stockton Aloe #1, founded by Rodney Stockton in 1953.
Rodney lived to be 96 and credited his long life and good health to the daily consumption of aloe.
Stockton Aloe #1 is 100% pure, raw, hand-fileted, unfiltered, preservative-free aloe vera gel.
And it's the only brand I've found that can be consumed in high doses without giving you the runs. 8 oz per day is recommended for healthy folks. 24oz per day is considered to be the maximum therapeutic dose.
I typically put 6-8 oz in my smoothies. My wife likes to drink it straight.
Stockton Aloe is the best of the best!

Here's an interview with Dr. Michael Haley, DC, owner of Haley Nutrition and Stockton Aloe. Enjoy!
Show Notes
-How a chiropractor ended up owning an aloe vera company
-How aloe heals the skin and the gut [3:00]
-How your gut health affects your brain health [4:05]
-My personal experience with Stockton Aloe #1 [7:15]
-Aloe and immunity [8:20]
-Aloe super nutrient Acemannan [9:50]
-Why Stockton Aloe is superior to commercial brands [11:15]
-How much aloe to drink daily [14:30]
-Why frozen organic produce may, in some cases, be better than fresh [21:31]
-The crazy thing that preservatives do to food and your body [23:54]
-How most other companies process their aloe gel [26:45]
-Robert Scott Bell's aloe and colloidal silver gut-healing protocol [30:37]
Stockton Aloe ships direct to you (U.S. only)
Get it at www.aloe1.com
Stockton Aloe Special Deal:
Buy 3 bottles of Aloe gel and get a free Youth-Derm topical aloe cream

Selected links from the interview
Annie Appleseed CAM Conference
Robert Scott Bell's Silver Aloe Protocol
Acemannan Wiki
Aloe Vera: A Short Review
…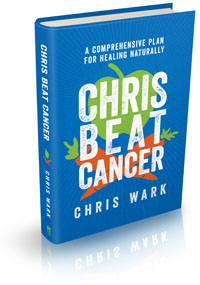 Chris Beat Cancer: A Comprehensive Plan for Healing Naturally,
published by Hay House, is a National Bestseller as ranked by USA Today, The Wall Street Journal, and Publishers Weekly!
Get it on Amazon here
, or anywhere books are sold.
I've interviewed over 60 people who've healed all types and stages of cancer. Check them out
here
. Or use the search bar to find survivors of specific cancer types.
Chris Beat Cancer is reader-supported. If you purchase a product through a link on this site I may receive compensation from the affiliate partner (like Amazon). Your support helps fund this blog and my mission so my team and I can continue to do the work that we do. Thank you!