Beta Glucan is a polysaccharide found in foods like barley, oats, mushrooms and yeast. It is the most studied immunomodulator on earth, with over 140,000 published studies on PubMed, and is currently being tested in 100 clinical trials. It's kind of a big deal.
And that's why I think you need to know about it.
In layman's terms, Beta Glucan activates and enhances your immune response to invaders like bacteria, viruses and cancerous cells, which is a good thing.
AJ Lanigan has an extensive background in pharmaceutical and immunology, as well as drug and supplement research. If you saw him in The Truth About Cancer series, then you already know that AJ is quite the character. He has a unique way of taking complex scientific concepts, like the inner workings of your immune system, and making them easy to understand. And he does it all with a sweet South Carolina twang. LOL! I could talk to this guy for hours… Enjoy!
SHOW NOTES
-AJ's background in pharmaceutical and immunology [1:20]
-The catalyst that sparked his interest in nutrition over pharmaceuticals [3:00]
-"Immunology and genetics are going to be the medicine of the future" [7:00]
-How he came across Beta Glucan [7:45]
-How Beta Glucan modifies the immune system [14:27]
-The importance of testing and monitoring your progress [18:20]
-The Placebo Effect and the Nocebo Effect [20:00]
-Food sources of Beta Glucan [21:44]
-PSK Krestin the mushroom-sourced glucan drug from Japan [22:38]
-How much Beta Glucan should you take? [25:43]
-Testing that determines the effectiveness of Beta Glucan [34:14]
-How we overwork and cripple our immune systems [50:00]
-AJ's closing thoughts for cancer patients  [53:50]
To learn more about beta glucan science, visit AJ's information site www.vitawithimmunity.com
Get Beta Glucan in your body!
I take Transfer Point Beta-1, 3D Glucan from my friends at Better Way Health. Use the coupon code "chris" to get 10% off your order! :)
Get Transfer Point Beta Glucan here
…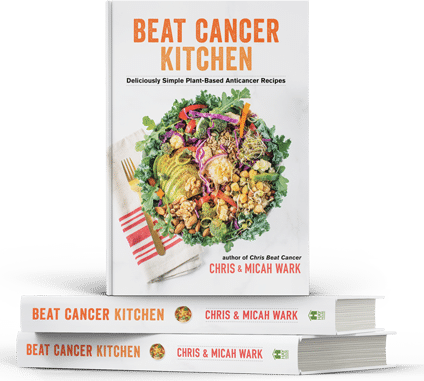 Beat Cancer Kitchen: My New Recipe Book,
Deliciously Simple Plant-Based Anti-Cancer Recipes
Get it on Amazon here
Beat Cancer Daily
365 Days of Inspiration, Encouragement, and Action Steps to Survive and Thrive
Get it on Amazon here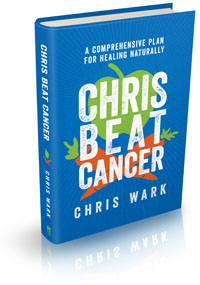 Chris Beat Cancer: A Comprehensive Plan for Healing Naturally,
published by Hay House, is a National Bestseller as ranked by USA Today, The Wall Street Journal, and Publishers Weekly!
Get it on Amazon here
, or anywhere books are sold.
I've interviewed over 60 people who've healed all types and stages of cancer. Check them out
here
. Or use the search bar to find survivors of specific cancer types.
I also created a coaching program for cancer patients, caregivers and anyone who is serious about prevention called SQUARE ONE. It contains the step-by-step strategies used by myself and everyone I know who has healed cancer with nutrition and natural, non-toxic therapies.
Watch SQUARE ONE Module 1 for free here
(((c)))
Chris Beat Cancer is reader-supported. If you purchase a product through a link on this site I may receive compensation from the affiliate partner (like Amazon). Your support helps fund this blog and my mission so my team and I can continue to do the work that we do. Thank you!