Karen was diagnosed with a form of non-Hodgkin's lymphoma called Waldenstrom's Macroglobulinemia in 2005, but instead of following her doctors orders, she refused conventional treatment, radically changed her diet and lifestyle, and reversed the progression of her disease.
Karen had a scary set back along the way, but her determination and perseverance kept her on track and she prevailed!
Enjoy this awesome wisdom-filled interview with Karen from the survivor couch at The Truth About Cancer Live…
The book that empowered Karen to take control of her life and health, which I also recommend highly is Beating Cancer with Nutrition by Patrick Quillin
My friend, Krim O'Laughlin in Cleveland, Ohio, is an expert researcher on Waldenstrom's Macroglobulinemia and has helped her husband, Nick, put his into remission using nutrition and natural methods. She is an excellent resource and can be reached at krimol [at] sbcglobal [dot] net
Please LIKE and Share. Add your thoughts below!
----------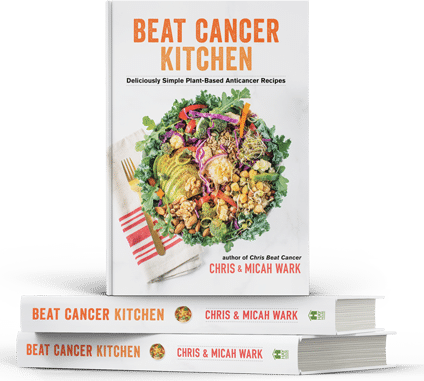 Beat Cancer Kitchen: My New Recipe Book, Deliciously Simple Plant-Based Anti-Cancer Recipes. Get it on Amazon here

----------
Beat Cancer Daily 365 Days of Inspiration, Encouragement, and Action Steps to Survive and Thrive. Get it on Amazon here

----------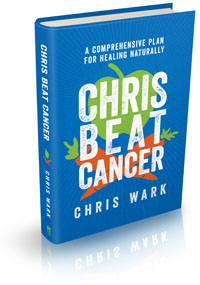 Chris Beat Cancer:
A Comprehensive Plan for Healing Naturally, published by Hay House, is a National Bestseller as ranked by USA Today, The Wall Street Journal, and Publishers Weekly! Get it on Amazon here or anywhere books are sold.
I've interviewed over 60 people who've healed all types and stages of cancer. Check them out here. Or use the search bar to find survivors of specific cancer types.
I also created a coaching program for cancer patients, caregivers and anyone who is serious about prevention called SQUARE ONE. It contains the step-by-step strategies used by myself and everyone I know who has healed cancer.
Watch SQUARE ONE Module 1 for free here
(((c)))
Chris Beat Cancer is reader-supported. If you purchase a product through a link on this site I may receive compensation from the affiliate partner (like Amazon). Your support helps fund this blog and my mission so my team and I can continue to do the work that we do. Thank you!