Meet my friends Theo and Kim Hanson!
In 2014, Kim was diagnosed with  Invasive Ductile Carcinoma Stage 2b w/ Differentiation Er/PR+, HER2 negative.
Within one month of starting a hardcore nutrition protocol her tumor had shrunk by 45%. Two months later it had shrunk by another third and she reluctantly agreed to have a lumpectomy which was a required by her surgeons before they would remove and replace two leaking breast implants (one was ruptured by a mammogram, the other punctured by a needle biopsy) that were damaged as a result of her "medical care".
I know you will love this awesome interview.
The first half is Kim's story and then at the 14 minute mark we discus a Costa Rica event that they hosted in 2017.
Note: The audio quality is not ideal, but they were in Costa Rica so that's what we had to work with.
Here are links to four studies showing that women who undergo lumpectomies instead of mastectomies have BETTER survival, along with a quick summary of the findings of each study.
Disease Free Survival rates in Breast Conservation Therapy (lumpectomy) and Modified Radical Mastectomy groups were 91.3% and 86.3%, respectively. Disease Free Survival rates in BCT and MRM groups were 93.6% and 87.7%, respectively.

–Effect of breast conservation therapy vs mastectomy on disease-specific survival for early-stage breast cancer.
The 5-year breast cancer-specific survival rates of patients who underwent Breast Conservation Therapy, a mastectomy alone, or a mastectomy with radiation were 97%, 94%, and 90%, respectively. The 10-year breast cancer-specific survival rates were 94%, 90%, and 83%, respectively
–Use of and mortality after bilateral mastectomy compared with other surgical treatments for breast cancer in California, 1998-2011.
Breast-conserving surgery with radiation 10-year mortality, 16.8%. 
Unilateral mastectomy 10-year mortality, 20.1%. 
Bilateral mastectomy 10-year mortality, 18.8%
Data on 189,734 breast cancer patients from California show that the 10-year survival rate for women who had both breasts removed was 81.2%,
That was statistically indistinguishable from the 83.2% 10-year survival rate for women who had breast-conserving surgery and radiation. Both groups fared better than women who opted for a single mastectomy; their 10-year survival rate 79.9%. (LA Times article)
…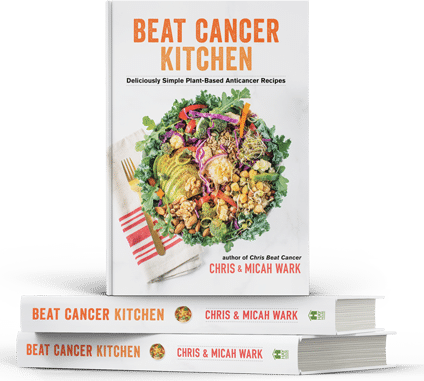 Beat Cancer Kitchen: My New Recipe Book,
Deliciously Simple Plant-Based Anti-Cancer Recipes
Get it on Amazon here
Beat Cancer Daily
365 Days of Inspiration, Encouragement, and Action Steps to Survive and Thrive
Get it on Amazon here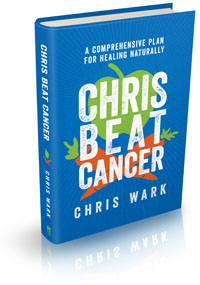 Chris Beat Cancer: A Comprehensive Plan for Healing Naturally,
published by Hay House, is a National Bestseller as ranked by USA Today, The Wall Street Journal, and Publishers Weekly!
Get it on Amazon here
, or anywhere books are sold.
I've interviewed over 60 people who've healed all types and stages of cancer. Check them out
here
. Or use the search bar to find survivors of specific cancer types.
I also created a coaching program for cancer patients, caregivers and anyone who is serious about prevention called SQUARE ONE. It contains the step-by-step strategies used by myself and everyone I know who has healed cancer with nutrition and natural, non-toxic therapies.
Watch SQUARE ONE Module 1 for free here
(((c)))
Chris Beat Cancer is reader-supported. If you purchase a product through a link on this site I may receive compensation from the affiliate partner (like Amazon). Your support helps fund this blog and my mission so my team and I can continue to do the work that we do. Thank you!