My friend Shannon Knight has been diagnosed with breast cancer twice since 2006.
The first time was stage 3. The second time was stage 4 (ruh roh).
But she reversed it with hardcore nutrition and integrative therapies!
You're gonna love her story… so powerful.
Fun fact: This interview was actually taped in my living room.
p.s. No we don't still have our Christmas tree up, this was shot in December. :)
Enjoy!
Show Notes
-Her first breast cancer diagnosis [1:07]
-The treatment suggested by her doctors [3:08]
-How complications from surgery turned out to be a blessing in disguise [3:20]
-How multiple surgeries inhibited the healing process [5:05]
-Therapies she chose instead of chemo [7:30]
-The connection between Vitamin D deficiency and cancer [8:37]
-How her cancer recurrence was misdiagnosed [9:00]
-How tumor markers can be unreliable [11:04]
-The importance of studying your medical records [11:53]
-Her second diagnosis (stage 4) [13:18]
-The damaging effects caused by radiation [15:41]
-Therapies she chose to heal stage 4 [20:09]
-How long it took her to get well [24:21]
-Her oncologist's response to her clean pet scan [24:45]
-Traumatic events in her personal life that made her vulnerable to cancer [27:37]
-The importance of forgiveness [32:54]
-Her current projects: Angels For Shannon & Diagnosed TV [34:10]
-How she ended up in my living room [40:20]
-How survival statistics are skewed and misleading [42:50]
-The most powerful question a cancer patient can ask [44:30]
Therapies Mentioned
–Dendritic Cell Therapy
–High Dose Vitamin C therapy
–Laetrile (B-17)
–Hyperthermia
–Ozone Therapy
–Enzyme Therapy
–Coffee Enemas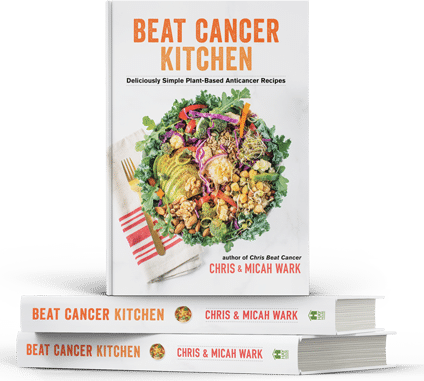 Beat Cancer Kitchen: My New Recipe Book,
Deliciously Simple Plant-Based Anti-Cancer Recipes
Get it on Amazon here
Beat Cancer Daily
365 Days of Inspiration, Encouragement, and Action Steps to Survive and Thrive
Get it on Amazon here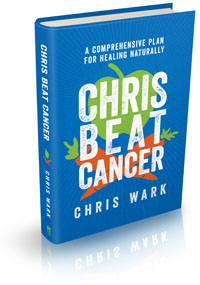 Chris Beat Cancer: A Comprehensive Plan for Healing Naturally,
published by Hay House, is a National Bestseller as ranked by USA Today, The Wall Street Journal, and Publishers Weekly!
Get it on Amazon here
, or anywhere books are sold.
I've interviewed over 60 people who've healed all types and stages of cancer. Check them out
here
. Or use the search bar to find survivors of specific cancer types.
I also created a coaching program for cancer patients, caregivers and anyone who is serious about prevention called SQUARE ONE. It contains the step-by-step strategies used by myself and everyone I know who has healed cancer with nutrition and natural, non-toxic therapies.
Watch SQUARE ONE Module 1 for free here
(((c)))
Chris Beat Cancer is reader-supported. If you purchase a product through a link on this site I may receive compensation from the affiliate partner (like Amazon). Your support helps fund this blog and my mission so my team and I can continue to do the work that we do. Thank you!