Suzanne Nelson was diagnosed with endometrial cancer in 2014 after having a "benign" soccer ball-sized tumor removed from her abdomen. After the procedure, the surgeon told her it was cancerous and said, "I spilled cancer cells in your body."
Ruh-roh…

Suzanne was told she needed to have a staging surgery and radiation immediately, and "probably chemo after that", but she decided to forgo further treatment and take a holistic approach to healing.
At the same time her husband was diagnosed with non-Hodgkin's lymphoma and chose the conventional route.
Can you imagine you and your spouse having cancer at the same time? And choosing two different treatment paths? Crazy…
As the owner of a health food store in Joplin, Missouri for 26 years, Suzanne was well versed in healthy living, nutrition and natural therapies, but she had gotten off track over the years. She took control of her health, changed her life, adopted a hardcore anticancer healing protocol, and today she is cancer free!
And the methods Suzanne used were the same ones I used. Coincidence? I think not. :)
I know you'll be inspired by this interview with Suzanne Nelson. Enjoy!
p.s. I'm a little hoarse in this one…
Show Notes
-A potentially fatal misdiagnosis [01:04]
-The fibroid procedure that spreads cancer [2:25]
-"I'm not gonna do chemotherapy today" [04:46]
-Suzanne's daily anticancer routine [10:33]
-Finding the willpower to eat what you need to eat [15:00]
-The common threads among holistic survivors [16:19]
-Her husband's cancer diagnosis and treatment [17:40]
-The stress connection to cancer [20:50]
-Some cancers respond well to chemo and some don't [22:00]
-Organic diet lowers risk of breast cancer and lymphomas [23:05]
-The value of live blood analysis (dark field microscopy) [24:00]
-Suzanne's advice to newly diagnosed cancer patients [28:10]
-The importance of fully committing to your health [32:27]
-Uncovering the blessings in your cancer journey [36:09]
Connect with Suzanne:
Facebook – Suzanne's Natural Foods
Website – Suzannes.com
Additional links from the interview:
My article about Rebounding
Louise Hay
Study: Organic diet reduces cancer risk
…
Please LIKE and Share. Add your thoughts below!
----------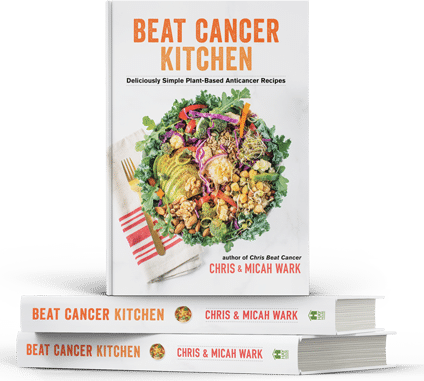 Beat Cancer Kitchen: My New Recipe Book, Deliciously Simple Plant-Based Anti-Cancer Recipes. Get it on Amazon here

----------
Beat Cancer Daily 365 Days of Inspiration, Encouragement, and Action Steps to Survive and Thrive. Get it on Amazon here

----------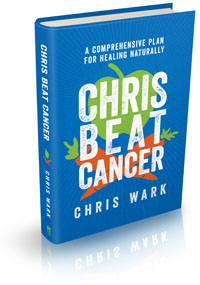 Chris Beat Cancer:
A Comprehensive Plan for Healing Naturally, published by Hay House, is a National Bestseller as ranked by USA Today, The Wall Street Journal, and Publishers Weekly! Get it on Amazon here or anywhere books are sold.
I've interviewed over 60 people who've healed all types and stages of cancer. Check them out here. Or use the search bar to find survivors of specific cancer types.
I also created a coaching program for cancer patients, caregivers and anyone who is serious about prevention called SQUARE ONE. It contains the step-by-step strategies used by myself and everyone I know who has healed cancer.
Watch SQUARE ONE Module 1 for free here
(((c)))
Chris Beat Cancer is reader-supported. If you purchase a product through a link on this site I may receive compensation from the affiliate partner (like Amazon). Your support helps fund this blog and my mission so my team and I can continue to do the work that we do. Thank you!