According to the American Cancer Society, "More Americans than ever are surviving cancer."
But are we?
Here's an inside look at how the ACS deliberately spins the data to make the cancer industry look good. And boy do they ever…
It blew my mind when I connected the dots.
After watching this video, you will never look at cancer industry headlines the same way again.
January, 2020 Update
This year every major news media outlet had headlines like this one "Cancer death rate posts biggest one-year drop ever".
There was a 2.2 percent decline in 2017, which is the single largest one year drop and there has been an overall drop in the death rate of 29% since its peak in 1991, which is great. The single biggest driver of this decline is a reduction in lung cancer death because of ongoing massive decline in smoking.
The death rate from lung cancer in men dropped by 51% from 1991 to 2017.
Wanna go further down the rabbit hole? Read this book:
National Cancer Institute and American Cancer Society: Criminal Indifference to Cancer Prevention and Conflicts of Interest By Dr. Samuel Epstein
Data Sources for the video:
National Cancer Institute
CDC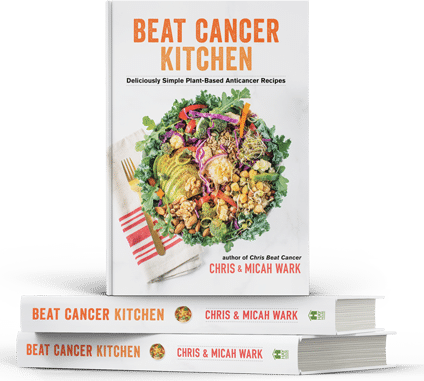 Beat Cancer Kitchen: My New Recipe Book,
Deliciously Simple Plant-Based Anti-Cancer Recipes
Get it on Amazon here
Beat Cancer Daily
365 Days of Inspiration, Encouragement, and Action Steps to Survive and Thrive
Get it on Amazon here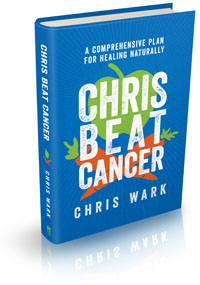 Chris Beat Cancer: A Comprehensive Plan for Healing Naturally,
published by Hay House, is a National Bestseller as ranked by USA Today, The Wall Street Journal, and Publishers Weekly!
Get it on Amazon here
, or anywhere books are sold.
I've interviewed over 60 people who've healed all types and stages of cancer. Check them out
here
. Or use the search bar to find survivors of specific cancer types.
I also created a coaching program for cancer patients, caregivers and anyone who is serious about prevention called SQUARE ONE. It contains the step-by-step strategies used by myself and everyone I know who has healed cancer with nutrition and natural, non-toxic therapies.
Watch SQUARE ONE Module 1 for free here
(((c)))
Chris Beat Cancer is reader-supported. If you purchase a product through a link on this site I may receive compensation from the affiliate partner (like Amazon). Your support helps fund this blog and my mission so my team and I can continue to do the work that we do. Thank you!