According to the American Cancer Society, "More Americans than ever are surviving cancer."
But are we?
Here's an inside look at how the ACS deliberately spins the data to make the cancer industry look good. And boy do they ever…
It blew my mind when I connected the dots.
After watching this video, you will never look at cancer industry headlines the same way again.
Wanna go further down the rabbit hole? Read this book:
National Cancer Institute and American Cancer Society: Criminal Indifference to Cancer Prevention and Conflicts of Interest By Dr. Samuel Epstein
Data Sources for the video:
National Cancer Institute
CDC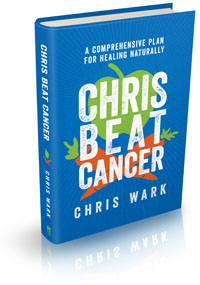 My new book Chris Beat Cancer: A Comprehensive Plan for Healing Naturally hits stores on September 25th, 2018! Published by Hay House!
Pre-order it and get free access to my Kitchen Masterclass here



I've interviewed over 60 people who've healed all types and stages of cancer. Check them out here. Or use the search bar to find survivors of specific cancer types.
I also created a coaching program for cancer patients, caregivers and anyone who is serious about prevention called SQUARE ONE. It contains the step-by-step strategies used by myself and everyone I know who has healed cancer with nutrition and natural, non-toxic therapies.
Watch SQUARE ONE Module 1 for free here
(((c)))