"Cancer cure: Miracle drugs are the biggest breakthrough since chemotherapy" -Irish Mirror
"Immunotherapy the big new hope for cancer treatment" -The Guardian
"Cure for terminal cancer found in game changing drugs" -Telegraph
Researchers have made what looks like a "once in a generation" breakthrough in fighting cancer, advancing a technique that could become one of the "pillars of oncology," next to surgery and chemotherapy. The technique enables the immune system, which ordinarily treats malignant cancer cells as if they were healthy, normal cells, to identify and attack tumors.
The big "cancer breakthrough" announced at ASCO 2015 was a melanoma study funded by Bristol-Myers Squibb.
The study found that their immunotherapy drug Opdivo (nivolumab) produced longer progression-free survival than the current first-line immunotherapy drug Yervoy (ipilimumab).
Bristol Myers-Squibb also owns Yervoy.
When the two drugs were combined, they had the best results… sort of.
Here's what everyone's making a big deal about with these immunotherapy drugs:
Progression free survival was twice as long with Opdivo compared to Yervoy.
It was nearly four times as long with the combination.
After a follow-up period of at least 9 months, median progression-free survival was:
2.9 months for patients taking Yervoy
6.9 months for patients taking Opdivo
11.5 months for patients taking both.
The combo benefit occurred largely in the patients with PD-L1-negative tumors.
Patients who were PD-L1 positive had a median progression-free survival of 14 months with the combo, and with Opdivo alone.
Keep in mind, the median is not an average.
The median is the exact middle point.
In the case of the latter group of patients, half of them had progression free-survival less than 14 months, and half had progression-free survival longer than 14 months.
How these drugs are given:
Yervoy is given intravenously every three months.
Opdivo is given every two weeks until it stops working.
Toxicity
These two drugs together are much more toxic than either one alone.
Treatment-related "adverse events" were much more common in patients treated with the combination.
Over half (55%) of the patients taking both drugs had adverse events of grade 3 and 4.
Only 16% of the Opdivo group had that level of adverse events.
Only 27.3% of the Yervoy group had that level of adverse events.
36% of patients had to discontinue treatment because of adverse events.
There were no drug-related deaths reported for the combo therapy group.
The median follow up was right around 1 year for all three groups.
As of February 27, 2015 (the study database lock date), only 260 patients of the original 937 patients were still taking Yervoy, Opdivo, or both. (see here)
425 patients stopped taking the drugs because they had disease progression.
194 patients stopped because the drugs were too toxic.
285 patients died during the study.
Combo (Yervoy + Opdivo) Therapy Recap
– Almost 2/3 of patients taking the two drugs had their tumors shrink by a third or more.
– Only 11.5% had complete remission. We don't know how many of them stayed that way.
– The median time that tumors shrank or did not grow was 11.5 months.
– 60% of the patients stopped the therapy because of disease progression or toxicity.
– It's too early to tell how many long-term survivors this therapy will produce.
And then there's the cost…
In his presentation at ASCO, Dr Leonard Saltz broke it down:
Opdivo costs $28 per mg of drug.
Yervoy costs $157 per mg. (4000 times more than gold!)
In the latest trial…
The cost of using Yervoy alone was $158,282 to get an extra 3 months of life.
The cost of Opdivo alone was $103,220 for an extra 7 months.
The cost of the combination was $295,566 for an extra 11.5 months.
Patients on Medicare, and those whose insurance requires a 20% co-pay, will have to pay $60,000 (out of their own pocket) for 1 year of this treatment.
Opdivo for lung cancer
Researchers at ASCO 2015 presented results of a study using Opdivo to treat non-squamous non-small-cell lung cancer.
The late-stage study showed:
Patients receiving Opdivo had a median overall survival of 12.2 months.
It was 9.4 months for patients taking chemo drug docetaxel.
Adverse effects were also less severe.
Comparing the two median patients, one got an extra 3 months of life from a $100k therapy.
Again, we're talking about the median, so half the patients lived over 12 months, half of them did not.
Current clinical trials on Keytruda
There's another immunotherapy drug approved for melanoma last year called Pembrolizumab.
The brand name is Keytruda and it currently costs around $14,500 per month.
Right now it's being studied on 20 different types of cancer.
Keytruda (Pembrolizumab) has shown anti-tumor activity in 13 tumor types like:
small cell lung cancer
esophageal cancer
ovarian cancer
But the latest clinical trials are using a dose that is 5 times higher than what was approved for melanoma, which would cost about $83,000 per month.
Yes, per month.
For a 165lb (75 kg) patient, Keytruda at the higher dose (26 doses per year at $51.79 per mg) will cost over 1 million dollars per patient per year.
According to Dr. Saltz, "This is unsustainable."
Ya think?
Listen to Dr. Leonard Saltz discuss this in on NPR

Let me conclude with this statement:
I am not against immunotherapy. I support any therapy that restores health to the body and heals/cures cancer. What I am against is the hype and false hope that the cancer drug industry has been selling since the 1950s.
2018 update: Nearly 3 years after I published this critical analysis, Nathan Gray, MD and Vinay Prasad, MD estimated that less than 10% of cancer patients might actually benefit from immunotherapy drugs. Hype confirmed.
If you are taking immunotherapy, I sincerely hope you become one of the success stories.
In the meantime, I've interviewed several people who have healed melanoma with nutrition and natural methods. Learn how they did it here
Sources
Please LIKE and Share. Add your thoughts below!
----------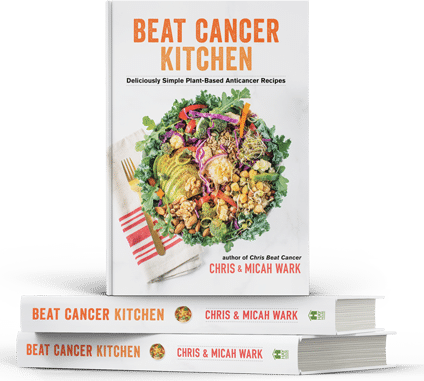 Beat Cancer Kitchen: My New Recipe Book, Deliciously Simple Plant-Based Anti-Cancer Recipes. Get it on Amazon here

----------
Beat Cancer Daily 365 Days of Inspiration, Encouragement, and Action Steps to Survive and Thrive. Get it on Amazon here

----------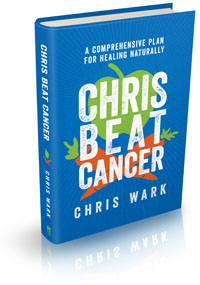 Chris Beat Cancer:
A Comprehensive Plan for Healing Naturally, published by Hay House, is a National Bestseller as ranked by USA Today, The Wall Street Journal, and Publishers Weekly! Get it on Amazon here or anywhere books are sold.
I've interviewed over 60 people who've healed all types and stages of cancer. Check them out here. Or use the search bar to find survivors of specific cancer types.
I also created a coaching program for cancer patients, caregivers and anyone who is serious about prevention called SQUARE ONE. It contains the step-by-step strategies used by myself and everyone I know who has healed cancer.
Watch SQUARE ONE Module 1 for free here
(((c)))
Chris Beat Cancer is reader-supported. If you purchase a product through a link on this site I may receive compensation from the affiliate partner (like Amazon). Your support helps fund this blog and my mission so my team and I can continue to do the work that we do. Thank you!