Here's a new interview I did with documentary filmmaker, actor and kickboxing champion Ian Jacklin about his film, icurecancer,  This a must see documentary about people who cured themselves of cancer after their doctors were unable to help them. It also features interviews with some of the top alternative doctors and experts like Dr. Bernardo, Dr. James Forsythe, Charlotte Gerson, Burton Goldberg, and more.
Ian is a fearless, passionate, no-holds-barred kind of guy.
Like me, he's a man on a mission to share life saving information.
Needless to say, this was a really fun interview.
People like Ian are the reason that I was able to heal myself. It takes a tremendous amount of time, energy and money to do what he's doing and there is very little prospect of financial reward at the end.
Please go to https://www.icurecancer.com to buy a copy of his first movie and consider joining me in donating to fund part two.
Here's the trailer for I Cure Cancer, by Ian Jacklin
Thanks!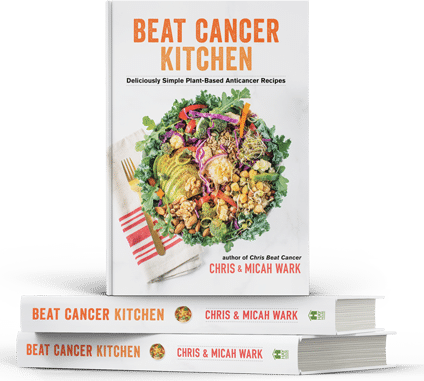 Beat Cancer Kitchen: My New Recipe Book,
Deliciously Simple Plant-Based Anti-Cancer Recipes
Get it on Amazon here
Beat Cancer Daily
365 Days of Inspiration, Encouragement, and Action Steps to Survive and Thrive
Get it on Amazon here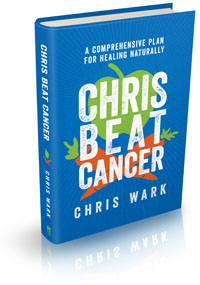 Chris Beat Cancer: A Comprehensive Plan for Healing Naturally,
published by Hay House, is a National Bestseller as ranked by USA Today, The Wall Street Journal, and Publishers Weekly!
Get it on Amazon here
, or anywhere books are sold.
I've interviewed over 60 people who've healed all types and stages of cancer. Check them out
here
. Or use the search bar to find survivors of specific cancer types.
I also created a coaching program for cancer patients, caregivers and anyone who is serious about prevention called SQUARE ONE. It contains the step-by-step strategies used by myself and everyone I know who has healed cancer with nutrition and natural, non-toxic therapies.
Watch SQUARE ONE Module 1 for free here
(((c)))
Chris Beat Cancer is reader-supported. If you purchase a product through a link on this site I may receive compensation from the affiliate partner (like Amazon). Your support helps fund this blog and my mission so my team and I can continue to do the work that we do. Thank you!