Formaldehyde, flame retardants, petroleum, oh my!
Here's everything you never wanted to know (but need to) about the dangerous toxic chemicals used in conventional mattresses.
In case you think we're exaggerating…
Just this month, scientists at the Environmental Working Group and Duke University released a new study which found that infants and babies had five times the average level of cancer-causing fire retardant chemical TDCIPP in their bodies as their mothers. One child in the study had 23 times as much! So yeah, baby bedding is toxic too.
The rest of the story…
The day we shot that video (April 2014), I bought an organic mattress from Joyce at Mountain Air Organic Beds. I brought it home to surprise my wife Micah, but she wasn't exactly thrilled. Basically she was irritated with me that she didn't get to pick it out, and she didn't think she would like it. I was prepared for this.
It took us a few nights of rearranging the foam layers to find the most comfortable arrangement, but once we did, it was dreamy. At which point, I took full advantage of the rare opportunity to bestow upon my wife a big fat, "Told you so!"
It was glorious.
As of this post, Micah and I have slept on it for four months, and we love love love it.
Mattresses are a big ticket item. Obviously most folks can't just run right out and buy a new one. If it makes you feel any better, I've known about this toxic mattress problem for over 10 years and we just now got around to replacing ours.
My advice is this. If you can afford to replace your mattress now, do it. If you can't, don't freak out. Just start saving up and invest in one as soon as you are able. I wish I had done it sooner, and we still need to replace our kids mattresses… I may have to set up a kickstarter for that. LOL!
Finally, as promised in the video, I worked out a deal for you…
Mention chris beat cancer or use the discount code CBC15 and you will get a 10% discount on your entire purchase! Plus free standard shipping.
Here's their website…
www.MountainAirOrganicBeds.com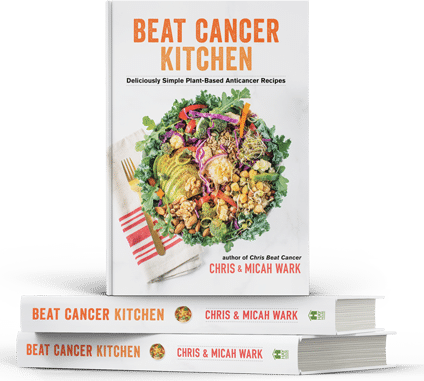 Beat Cancer Kitchen: My New Recipe Book,
Deliciously Simple Plant-Based Anti-Cancer Recipes
Get it on Amazon here
Beat Cancer Daily
365 Days of Inspiration, Encouragement, and Action Steps to Survive and Thrive
Get it on Amazon here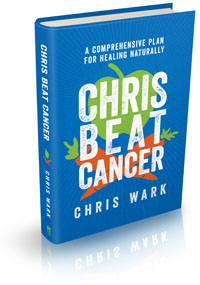 Chris Beat Cancer: A Comprehensive Plan for Healing Naturally,
published by Hay House, is a National Bestseller as ranked by USA Today, The Wall Street Journal, and Publishers Weekly!
Get it on Amazon here
, or anywhere books are sold.
I've interviewed over 60 people who've healed all types and stages of cancer. Check them out
here
. Or use the search bar to find survivors of specific cancer types.
I also created a coaching program for cancer patients, caregivers and anyone who is serious about prevention called SQUARE ONE. It contains the step-by-step strategies used by myself and everyone I know who has healed cancer with nutrition and natural, non-toxic therapies.
Watch SQUARE ONE Module 1 for free here
(((c)))
Chris Beat Cancer is reader-supported. If you purchase a product through a link on this site I may receive compensation from the affiliate partner (like Amazon). Your support helps fund this blog and my mission so my team and I can continue to do the work that we do. Thank you!