Hospital employee Johnny Ramos was diagnosed with papillary thyroid cancer in 2010. He had thyroid removal surgery and started radiation therapy, but then stopped treatment and decided to wait.
In 2014, Johnny got a PET scan which revealed another cancer throughout his GI tract… Stage 4 b-cell non-Hodgkins lymphoma.
Depressed and discouraged Johnny began researching online and found out about Gerson therapy and then found my site. He completely changed his diet and his life and has had a miraculous turnaround.
Enjoy this awesome inspiring interview with Johnny Ramos from the survivor couch at The Truth About Cancer LIVE in October 2017.
Read the interview transcript here
Johnny sent me this message on December 24th 2017:
I just got a Pet-Scan done and my oncologist told me not to come back, he just wants to monitor me , and told me …… that anything that's left in my body will just clear up ……. continue to do what your doing ….we'll do another Pet-Scan in 6 or so months…… Merry Christmas to me …… Thank You so much for all the videos you put out …….. I am a beneficiary of all the work you do. Thank you.
Connect with Johnny on his YouTube Channel: Johnny Ramos TV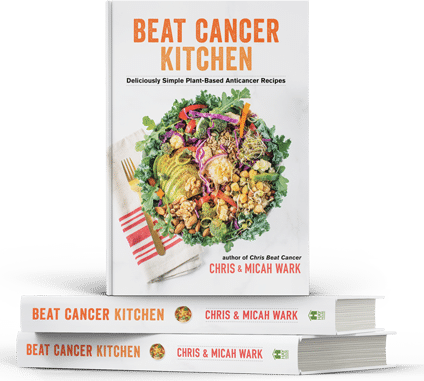 Beat Cancer Kitchen: My New Recipe Book,
Deliciously Simple Plant-Based Anti-Cancer Recipes
Get it on Amazon here
Beat Cancer Daily
365 Days of Inspiration, Encouragement, and Action Steps to Survive and Thrive
Get it on Amazon here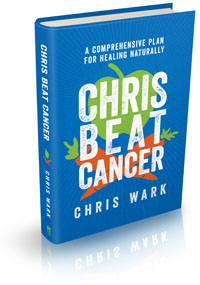 Chris Beat Cancer: A Comprehensive Plan for Healing Naturally,
published by Hay House, is a National Bestseller as ranked by USA Today, The Wall Street Journal, and Publishers Weekly!
Get it on Amazon here
, or anywhere books are sold.
I've interviewed over 60 people who've healed all types and stages of cancer. Check them out
here
. Or use the search bar to find survivors of specific cancer types.
Chris Beat Cancer is reader-supported. If you purchase a product through a link on this site I may receive compensation from the affiliate partner (like Amazon). Your support helps fund this blog and my mission so my team and I can continue to do the work that we do. Thank you!