In July of 2005, at the age of 68, I found a mass in my abdomen.
PET and CT scans showed my spleen had grown to the size of a football. I had my spleen removed and after a biopsy received a diagnosis of stage IV mantle cell, non-Hodgkin's lymphoma.
My oncologist at Dana Farber recommended a cocktail of four different chemotherapy drugs. He hoped these drugs would put my cancer into remission for a couple of years.
I had learned about Dr. Max Gerson's therapy 30 years earlier, and as a long-time subscriber to the Gerson newsletter, I had always planned to start the Gerson Therapy if I got cancer. So, I turned down the chemotherapy and told my oncologist that I would do Gerson's holistic cancer Therapy instead. He reminded me that my cancer was stage IV and said,
"Nutrition wouldn't hurt, but it wouldn't help."
I had read Dr. Gerson's book and the many patient cases in the newsletters over the years.
The oncologist's warnings were no deterrent for me.
Now retired, my husband Pete and I felt up to the task of rebuilding my body with hourly fresh vegetable juices and doing all that is required by the Therapy. Along with the hard work involved, there was some humor. Pete told me that one time the grocery clerk, ringing up the 20-pound bag of carrots, commented, "I know. You have a horse!"
We were both overjoyed as my lab results began showing the healing taking place. I had not been on the Gerson Therapy long when I took my latest lab reports with me to an appointment with my oncologist. My oncologist took a look at the lab results and exclaimed, "These are absolutely fantastic!" I soon received a letter from him saying,
"Keep doing what you are doing. The chemo would not have cured your cancer anyway."
Although the lymphoma specialist at Dana Farber Cancer Institute in Boston was in charge of my case, CT scans, blood tests and cancer marker tests were done at our local cancer center, and I met with my local oncologist regularly for interpretation of the results. My local oncologist told me at the end of five years that there was no need for me to keep coming to see her; however she did say she didn't want to lose touch with my case.
She also said she thinks of me often when she prescribes other patients the drugs that were recommended for me. She said "Had you taken the recommended chemo, I doubt you'd be alive today." She asked if I would be willing to send her a copy of the annual lab results ordered by my internist for my future physicals. I told her I'd welcome that. "Seriously," she said, "we doctors need to know about your success."
The following week, I went to my internist for my annual physical. After the exam, she commented, "You could be a poster girl for how a woman of 73 should be eating." In my annual report, she wrote:
"Mrs. Forsythe has cured her own cancer following Gerson Therapy to the 'T'."
-Joyce Forsythe, December 2013
More posts about the Gerson Therapy here
Article source Gerson.org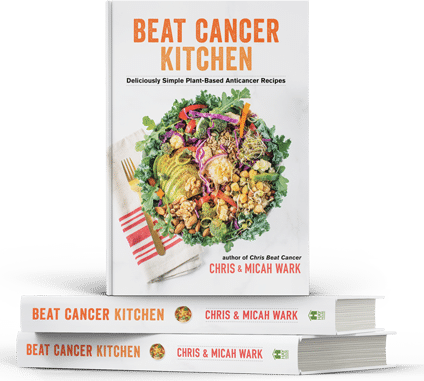 Beat Cancer Kitchen: My New Recipe Book,
Deliciously Simple Plant-Based Anti-Cancer Recipes
Get it on Amazon here
Beat Cancer Daily
365 Days of Inspiration, Encouragement, and Action Steps to Survive and Thrive
Get it on Amazon here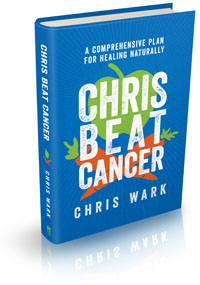 Chris Beat Cancer: A Comprehensive Plan for Healing Naturally,
published by Hay House, is a National Bestseller as ranked by USA Today, The Wall Street Journal, and Publishers Weekly!
Get it on Amazon here
, or anywhere books are sold.
I've interviewed over 60 people who've healed all types and stages of cancer. Check them out
here
. Or use the search bar to find survivors of specific cancer types.
I also created a coaching program for cancer patients, caregivers and anyone who is serious about prevention called SQUARE ONE. It contains the step-by-step strategies used by myself and everyone I know who has healed cancer with nutrition and natural, non-toxic therapies.
Watch SQUARE ONE Module 1 for free here
(((c)))
Chris Beat Cancer is reader-supported. If you purchase a product through a link on this site I may receive compensation from the affiliate partner (like Amazon). Your support helps fund this blog and my mission so my team and I can continue to do the work that we do. Thank you!