Many years ago, a friend of a friend was diagnosed with stage 2 breast cancer. She suffered through many rounds of brutal surgeries, chemo and radiation treatments. She had some brief periods of remission, but the cancer always came back. Her toughness, positive attitude, and love for Jesus was an inspiration.
After two years of chemo, then brain surgery, brain radiation, gamma knife, then more chemo, she reached out to me on facebook to ask my advice. We messaged back and forth periodically over the next two years.
Several times in her messages she told me that the thought of doing more chemo didn't make sense to her, but she was also "terrified not to do it". She said that she and her husband wanted to talk to me.
I gave her my number and encouraged her to call me on three separate occasions to set up a time to get together, but she never did.
I understand why. She wanted to, and she didn't want to.
Her doctors had instilled so much fear into her mind that she was unable to say no to them, to break free. They continually persuaded her to get more aggressive treatments, which took a huge toll on her body.
She passed away at 35. Her struggle was heartbreaking.
I truly believe that if she had done what my friend Julia did, she would still be with us today.
Enter Julia Chiappetta.
Like many women, Julia was diagnosed with stage 2 infiltrating ductal carcinoma,
but her response to it was very different…
Julia Chiappetta also has three helpful videos on her youtube channel.
Watch them here.
…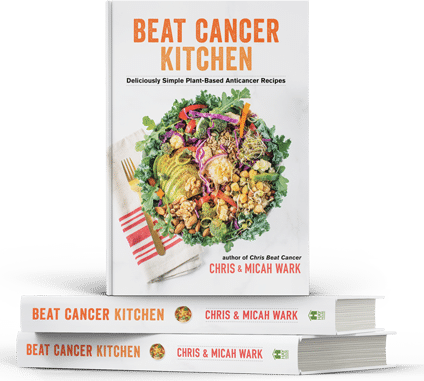 Beat Cancer Kitchen: My New Recipe Book,
Deliciously Simple Plant-Based Anti-Cancer Recipes
Get it on Amazon here
Beat Cancer Daily
365 Days of Inspiration, Encouragement, and Action Steps to Survive and Thrive
Get it on Amazon here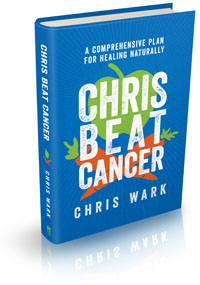 Chris Beat Cancer: A Comprehensive Plan for Healing Naturally,
published by Hay House, is a National Bestseller as ranked by USA Today, The Wall Street Journal, and Publishers Weekly!
Get it on Amazon here
, or anywhere books are sold.
I've interviewed over 60 people who've healed all types and stages of cancer. Check them out
here
. Or use the search bar to find survivors of specific cancer types.
I also created a coaching program for cancer patients, caregivers and anyone who is serious about prevention called SQUARE ONE. It contains the step-by-step strategies used by myself and everyone I know who has healed cancer with nutrition and natural, non-toxic therapies.
Watch SQUARE ONE Module 1 for free here
(((c)))
Chris Beat Cancer is reader-supported. If you purchase a product through a link on this site I may receive compensation from the affiliate partner (like Amazon). Your support helps fund this blog and my mission so my team and I can continue to do the work that we do. Thank you!