Michael Tyrrell is an author, musician, composer, producer, and the creator of the Wholetones Music Project, music designed to promote healing by using specific tonal frequencies thought to resonate with the body.
I've been fascinated by the role that specific frequencies have in promoting health and disease in the body since I first learned about this phenomenon back in 2004.
I discovered Michael and Wholetones a few years ago, and have been a fan ever since. It was a thrill to connect with him and hear the miraculous story of how Wholetones came to be.
Michael is a brilliant artist with a huge heart and his story made my hair stand on end. I just know you are going to love him. Enjoy!
(It's also on the Chris Beat Cancer podcast in iTunes and Spotify)
Download interview transcript here.
Show Notes:
-The incredible story of how Wholetones came to be [01:19]
-How a single number led to his musical revelation [05:35]
-How unbalanced frequencies affect our bodies [07:31]
-The difference between healing and harmful frequencies [10:00]
-Solfeggio Tones & "Good Vibrations" [12:22]
-The manifestation of spoken frequencies [16:28]
-Michael's supernatural recording studio experience [21:00]
-Wholetones around the world [26:36]
-Wholetones healing frequencies for every activity [31:55]
-The Wholetones Sleep Project [34:30]
I have the Wholetones Book and CD set and the Christmas album and I love them. I don't have any trouble sleeping, but if you do, check out Wholetones 2Sleep as well and let me know what you think!
Learn more:
Wholetones: The Sound of Healing by Michael Tyrrell
The Wholetones Store
…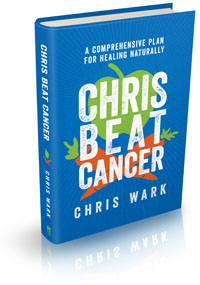 Chris Beat Cancer: A Comprehensive Plan for Healing Naturally,
published by Hay House, is a National Bestseller as ranked by USA Today, The Wall Street Journal, and Publishers Weekly!
Get it on Amazon here
, or anywhere books are sold.
I've interviewed over 60 people who've healed all types and stages of cancer. Check them out
here
. Or use the search bar to find survivors of specific cancer types.
Chris Beat Cancer is reader-supported. If you purchase a product through a link on this site I may receive compensation from the affiliate partner (like Amazon). Your support helps fund this blog and my mission so my team and I can continue to do the work that we do. Thank you!