Tyler Hook was diagnosed with Stage 4 Medulloblastoma (brain cancer) at 3 years old. After six weeks of radiation and five months of chemotherapy treatments at St. Jude failed to cure him, he was given 3 weeks to live and sent home on hospice to die. He is now 7-years-old and cancer free after no further conventional treatment.
Please enjoy this touching interview with Tyler's mom Sunshine, who saw hospice as an "open door" to use nutrition and natural therapies to help her son heal.
Show Notes:
-Tyler's symptoms before his diagnosis of brain cancer [1:05]
-When you believe the doctors have your child's best interest at heart [3:25]
-Why Sunny never gave up hope [8:45]
-Natural therapies they used with Tyler [10:04]
-The point when she knew what they were doing was working [17:33]
-The problem with opiate-based pain medicine for cancer [28:15]
-What happens if parents refuse chemotherapy for their children [31:24]
-Sunny's beautiful response to moms who feel lost and discouraged [35:05]
Tyler stil has significant health issues as a result of treatments, if you would like to donate to help this family go here: https://www.youcaring.com/tylerhook-730771
Selected Links:
Liquid Hope – Organic Whole Food Feeding Tube Formula
Garden of Life Kids Probiotics
The link between opioids/morphine and cancer growth
Phoenix Tears – Rick Simpson Cannabis Oil
Jared Bucey – Kid Against Chemo (teenager who healed stage 4 Hodgkins lymphoma)
Related Posts
Cut Poison Burn
Teenager heals brain cancer with raw food
10 yr old Amish girl flees US to escape chemo
Please LIKE and Share. Add your thoughts below!
----------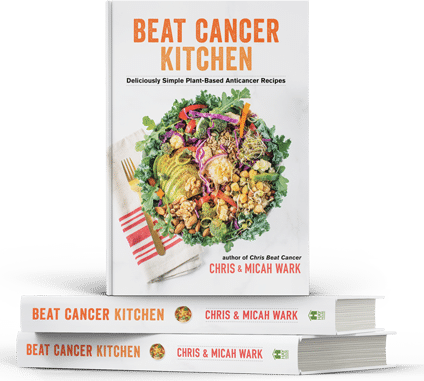 Beat Cancer Kitchen: My New Recipe Book, Deliciously Simple Plant-Based Anti-Cancer Recipes. Get it on Amazon here

----------
Beat Cancer Daily 365 Days of Inspiration, Encouragement, and Action Steps to Survive and Thrive. Get it on Amazon here

----------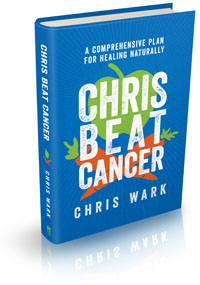 Chris Beat Cancer:
A Comprehensive Plan for Healing Naturally, published by Hay House, is a National Bestseller as ranked by USA Today, The Wall Street Journal, and Publishers Weekly! Get it on Amazon here or anywhere books are sold.
I've interviewed over 60 people who've healed all types and stages of cancer. Check them out here. Or use the search bar to find survivors of specific cancer types.
(((c)))
Chris Beat Cancer is reader-supported. If you purchase a product through a link on this site I may receive compensation from the affiliate partner (like Amazon). Your support helps fund this blog and my mission so my team and I can continue to do the work that we do. Thank you!