Ok so here's a video of my colonoscopy adventure yesterday. It's been almost four years since my last one and I was about a year overdue. Four years is a long time and I'll admit I had a little "scanxiety" leading up to the procedure.
I'm strong and healthy and feel great, but I was still a little nervous about the results…
Anyone who's had cancer knows what I'm talking about.
Now there are other tests reported to detect colon cancer, but the colonoscopy is still the industry standard and so for me, being a "public figure" and what not, I felt like it was an important thing to do for my own personal peace of mind and to satisfy any skeptics out there.
Quick Stats
Colon cancer is the #3 cancer killer. It's also one of the most preventable cancers.
The 5-year survival rate is 90% if caught early because small pre-cancerous polyps can be removed during a colonoscopy procedure. But only about 39% of colon cancers are caught early because it's impossible to get anyone excited about letting a doctor stick a camera where the sun don't shine. (Mine was not caught early)
I wanted to document the colonoscopy process from start to finish so everyone can see that it's really no big deal. So I did. Shot entirely on the now archaic iPhone 4.
If you are over 50, have a family history of colon problems, or are having abdominal issues,
you should consider a colonoscopy. Of course there are risks with any medical procedure, but this is one that I am willing to take.
Note: This is probably the only time you will ever see me doped up on camera.
Micah and I got a lot of laughs watching and editing this.
Also my comment in the video about Burger King is a joke!
Enjoy!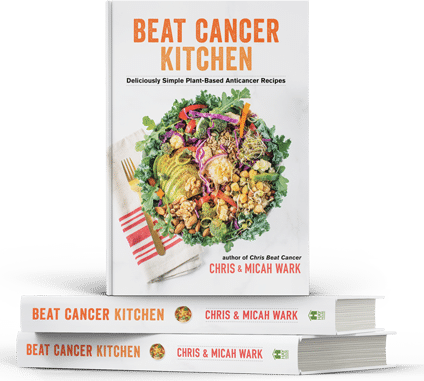 Beat Cancer Kitchen: My New Recipe Book,
Deliciously Simple Plant-Based Anti-Cancer Recipes
Get it on Amazon here
Beat Cancer Daily
365 Days of Inspiration, Encouragement, and Action Steps to Survive and Thrive
Get it on Amazon here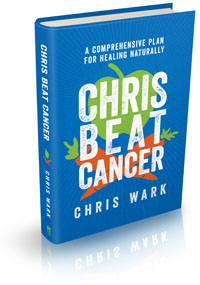 Chris Beat Cancer: A Comprehensive Plan for Healing Naturally,
published by Hay House, is a National Bestseller as ranked by USA Today, The Wall Street Journal, and Publishers Weekly!
Get it on Amazon here
, or anywhere books are sold.
I've interviewed over 60 people who've healed all types and stages of cancer. Check them out
here
. Or use the search bar to find survivors of specific cancer types.
I also created a coaching program for cancer patients, caregivers and anyone who is serious about prevention called SQUARE ONE. It contains the step-by-step strategies used by myself and everyone I know who has healed cancer with nutrition and natural, non-toxic therapies.
Watch SQUARE ONE Module 1 for free here
(((c)))
Chris Beat Cancer is reader-supported. If you purchase a product through a link on this site I may receive compensation from the affiliate partner (like Amazon). Your support helps fund this blog and my mission so my team and I can continue to do the work that we do. Thank you!