In today's video I'm unzipping my wife's make up bag to show you her favorite natural/non-toxic makeup brands and products as of March 2019. Enjoy!
*None of these brands gave us free products or paid us to feature their products.
Please note: Sometimes things change… tastes change, companies change hands, management changes, product formulations change, new information comes to light, etc. Please do not interpret this as a carte blanche endorsement of these products for all time. :)
Micah's favorite makeup
–W3LL PEOPLE Natural Hypnotist Eyeliner
–W3LL PEOPLE Expressionist Mascara
–Mineral Fusion Eye Shadow
–Mineral Fusion Lipstick
–Tata Harper Volumizing Lip & Cheek Tint
–Beauty Counter Rejuvenating Day Cream
Visit www.EWG.org to find toxicity ratings on makeup and body care products and find clean non-toxic brands.
…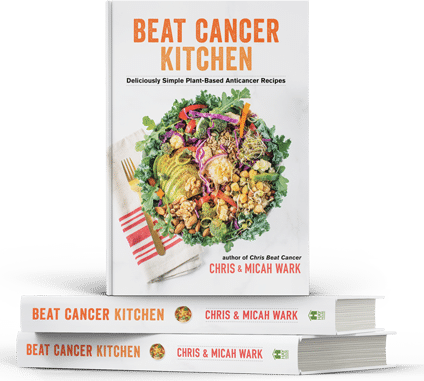 Beat Cancer Kitchen: My New Recipe Book,
Deliciously Simple Plant-Based Anti-Cancer Recipes
Get it on Amazon here
Beat Cancer Daily
365 Days of Inspiration, Encouragement, and Action Steps to Survive and Thrive
Get it on Amazon here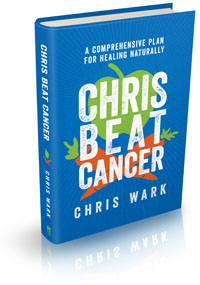 Chris Beat Cancer: A Comprehensive Plan for Healing Naturally,
published by Hay House, is a National Bestseller as ranked by USA Today, The Wall Street Journal, and Publishers Weekly!
Get it on Amazon here
, or anywhere books are sold.
I've interviewed over 60 people who've healed all types and stages of cancer. Check them out
here
. Or use the search bar to find survivors of specific cancer types.
I also created a coaching program for cancer patients, caregivers and anyone who is serious about prevention called SQUARE ONE. It contains the step-by-step strategies used by myself and everyone I know who has healed cancer with nutrition and natural, non-toxic therapies.
Watch SQUARE ONE Module 1 for free here
(((c)))
Chris Beat Cancer is reader-supported. If you purchase a product through a link on this site I may receive compensation from the affiliate partner (like Amazon). Your support helps fund this blog and my mission so my team and I can continue to do the work that we do. Thank you!