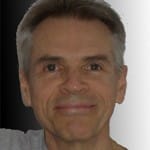 Please tell us your name, what type of cancer you had, and when you were diagnosed:
Hi Chris, Thanks so much for sharing and helping others who need encouragement, hope and faith! You have a beautiful family and I'm sure they are glad you're still here and well.
Ironically, I was diagnosed in the same year as you, in 2003, with melanoma. I totally related to your description of the "emotions" I was feeling.
Rather than fill your blog up with my story, I'll just give the link here:
http://www.natural-cures-remedies.com/cancer.
Like you Chris, my interest in natural cures and remedies started after I had surgery and was facing the strong arm of the doctors, to start chemotherapy.
Love you brother,
Steve
Describe your experience with conventional doctors and treatments:
My experience is exactly like most others who have experienced the threat of being killed by cancer AND the traditional treatments that medicine offers people today!
What alternative therapies did you do and which ones helped you the most?
I did the Dr. Hulda Clark protocol. It's not for everyone, due to the massive amounts of vitamins and supplements, but the education from Dr. Clark's books will open your eyes to her research and make you aware of the causes of cancer. (Which I've included in my book, "FIRE Your Doctor and Get Well!")
What books, products, and supplements do you recommend?
I have several books I recommend on my website: http://www.natural-cures-remedies.com/ebooks.html
Is there any contact details or links you would like to share?:
http://natural-cures-remedies.com
http://homeremedies1.com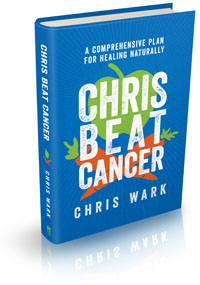 Chris Beat Cancer: A Comprehensive Plan for Healing Naturally,
published by Hay House, is a National Bestseller as ranked by USA Today, The Wall Street Journal, and Publishers Weekly!
Get it on Amazon here
, or anywhere books are sold.
I've interviewed over 60 people who've healed all types and stages of cancer. Check them out
here
. Or use the search bar to find survivors of specific cancer types.
Chris Beat Cancer is reader-supported. If you purchase a product through a link on this site I may receive compensation from the affiliate partner (like Amazon). Your support helps fund this blog and my mission so my team and I can continue to do the work that we do. Thank you!