"The minute you stop generating revenue you are of no service to the health care system." -Pamela Wible, M.D.
Pamela Wible, M.D., is a family physician in Eugene, Oregon with an incredible life story and mission. At age 29, fed up, frustrated, and having contemplated suicide, she left assembly-line medicine and opened a medical clinic out of her garage doing house calls on her bicycle.
One year later, she held town hall meetings and invited citizens to help her design their own ideal clinic, and opened the first medical clinic in the country designed by patients.
Then she discovered medicine's dark secret…
Physicians have the highest rate of suicide of any profession.
When not seeing patients, Pamela devotes her time to medical student and physician suicide prevention with a suicide hotline for doctors. And TEDMED calls Pamela "The Physicians' Guardian Angel." And in 2015, she was named the 2015 Women Leader in Medicine by the American Medical Student Association.
In our interview, Pamela talks about growing up around corpses, drug addicts and criminals, the shocking things she witnessed in med school, the soul crushing reality working as a doctor in institutionalized medicine, and more. This interview is equal parts hilarious and horrifying. She gets a little salty, but trust me it's worth it!
Pamela's practice is a shining example of what healthCARE should be. You're gonna love her. Enjoy!
(It's also on the Chris Beat Cancer podcast in iTunes, and Spotify)
Download interview transcript here.
Show Notes:
-Hanging out in the morgue, methadone clinic, and jail as a child [01:35]
-Killing pets, dehumanization, and rampant sexism in med school [06:48]
-The "nutrition training" she received in med school [13:13]
-Working a "factory job" in assembly line medicine [15:26]
-Making house calls on her bicycle [22:45]
-Creating the perfect medical clinic model [25:05]
-How medical school steals doctor's dreams [32:13]
-The cult system of medical school [36:00]
-How she discovered the doctor suicide epidemic [36:30]
-Exposing a 160 year old problem [41:11]
-Resources she provides for physicians [43:00]
-The perils and pitfalls of the cancer industry [46:13]
-Medical care is the third leading cause of death [51:20]
-Medical residents are impaired due to sleep deprivation from working 28 hour shifts [52:00]
-How personal bias affects the care you get [56:11]
-Spying on pharma-sponsored steak dinners for doctors [57:00]
PLEASE NOTE: In the interview Pamela mentioned that you could message her for a referral to a like-minded doctor, not realizing how large my audience is, and she was overrun with emails. Please don't email her about that. She recommends Googling direct primary care (DPC) + your city, or integrative medicine + your city, or ideal clinic + your city.
One like-minded plant-based physician who Pamela likes and who works with cancer patients is Sunil Pai, MD.
Connect with Dr. Pamela Wible:
Ideal Medical Care website
Facebook
Additional Links:
Pamela's Ted Talk "Why Doctors Kill Themselves"
Pamela's TedX Talk "How to Get Naked With Your Doctor"
"Do No Harm" – Documentary featuring Pamela Wible MD
…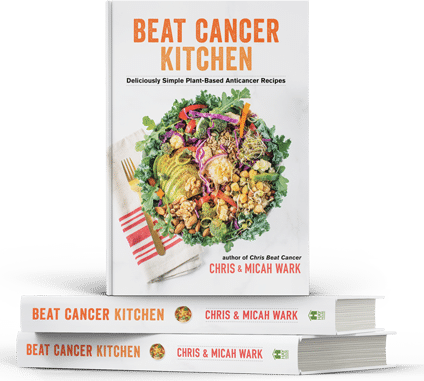 Beat Cancer Kitchen: My New Recipe Book,
Deliciously Simple Plant-Based Anti-Cancer Recipes
Get it on Amazon here
Beat Cancer Daily
365 Days of Inspiration, Encouragement, and Action Steps to Survive and Thrive
Get it on Amazon here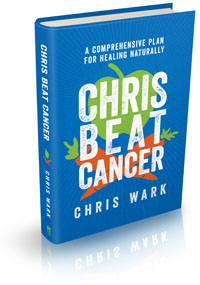 Chris Beat Cancer: A Comprehensive Plan for Healing Naturally,
published by Hay House, is a National Bestseller as ranked by USA Today, The Wall Street Journal, and Publishers Weekly!
Get it on Amazon here
, or anywhere books are sold.
I've interviewed over 60 people who've healed all types and stages of cancer. Check them out
here
. Or use the search bar to find survivors of specific cancer types.
Chris Beat Cancer is reader-supported. If you purchase a product through a link on this site I may receive compensation from the affiliate partner (like Amazon). Your support helps fund this blog and my mission so my team and I can continue to do the work that we do. Thank you!