Update: It is my understanding that Penny passed away sometime after March 2014, as that is the last time she posted on social media. I have not been able to gather any details as to the cause of her death. If she did in fact die of cancer, it is worth noting that the median survival rate of stage IV pancreatic cancer is 2-6 months with conventional treatment. Penny thrived for nearly 3 years after her stage IV pancreatic cancer diagnosis. That is incredible.
My name is Penelope Villabert, I am happily married with three adorable kids.
On June 3, 2011 I was diagnosed with pancreatic cancer progressing to stage 4 with metastasis in the liver which had multiple cysts ranging from 0.3 to 2.6 cm. I also had a 3 cm cyst in my left ovary and mild splenomegaly.
The tumor in my pancreas was as big as a fist and inoperable (821.7 cubic cm).
I was told I had only 3-6 months to live.
But by God's grace and with my unwavering faith in Him, I was guided to see a bio-integrative doctor, Dr. Romy Paredes at Bio-integrative Healthlink Center in the Phillipines.
The doctor gave me different options which included conventional treatment. But since it is my own body I am dealing with, I listened to my body and I decided on Bio-integrative which is a holistic approach in healing from faith to food to lifestyle.
He taught me to do coffee enemas and to omit meat, dairy, and processed/canned foods from my diet. I am on a plant-based diet.
I do coffee enema 2 to 3 times a day, carrot juice at least 2 liters a day ( almost every hour of 250 ml each), immunotherapy or vitamin c therapy twice a month, and hydrogen peroxide or bio-oxidation two times a month (both through intravenous).
For supplements I take Dr. Rath's Lysin C and EpiQuercican three times a day. 
And my natural chemo is Soursop (aka Guyabano, Graviola, Chirmoya). I eat the fruit or sometimes have it juiced.  Once in a while I boil 18 leaves with 7 cups of water. You start timing the moment you turn the stove on medium heat for 15 minutes. Then turn it off. You can take it purely as tea or let it cool in room temp and make it as additional liquid intake. Consume the same day.
I get lots of sunshine, exercise and have a positive attitude. It has been more than a year and five months. I continue to have the best and happy quality of life with my husband and kids.
No more metastasis. Pancreatic cancer test (CA 19-9) is very normal like someone who never had cancer!
What books, products, and supplements do you recommend?
The following helped me a lot: Gerson Therapy (lots of pure carrot juice and coffee enemas), eating and juicing Soursop (my natural chemo), a plant-based diet, a very happy and healthy attitude, and most of all, doing what I am supposed to do and letting God do the rest.
Are there any links you would like to share?:
https://www.facebook.com/penelopefv/
https://www.facebook.com/PancreaticWellnessClub
 Here are some videos Penny shared
https://youtu.be/lgQDyz85PBE
https://youtu.be/EPq-OOFL7vI
https://youtu.be/wXxdGueNLIs
https://youtu.be/uQdyN0Mp1wE
Comments from Chris:
A stage IV diagnosis can a blessing in disguise because doctors tend to be more honest about the ineffectiveness of surgery, chemo and radiation. And there isn't as much pressure to do those destructive therapies as they are only palliative, not curative. This gives patients the freedom to take control of their health just like Penny did. What an amazing testimony… Thank you so much for sharing this Penny!
More Natural Survivor Stories Here
(((c)))
…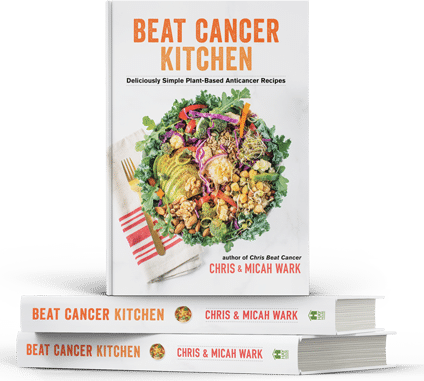 Beat Cancer Kitchen: My New Recipe Book,
Deliciously Simple Plant-Based Anti-Cancer Recipes
Get it on Amazon here
Beat Cancer Daily
365 Days of Inspiration, Encouragement, and Action Steps to Survive and Thrive
Get it on Amazon here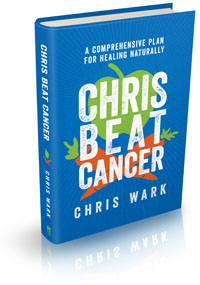 Chris Beat Cancer: A Comprehensive Plan for Healing Naturally,
published by Hay House, is a National Bestseller as ranked by USA Today, The Wall Street Journal, and Publishers Weekly!
Get it on Amazon here
, or anywhere books are sold.
I've interviewed over 60 people who've healed all types and stages of cancer. Check them out
here
. Or use the search bar to find survivors of specific cancer types.
Chris Beat Cancer is reader-supported. If you purchase a product through a link on this site I may receive compensation from the affiliate partner (like Amazon). Your support helps fund this blog and my mission so my team and I can continue to do the work that we do. Thank you!