Question:
Hi Chris,
I stumbled across your website when I was looking for alternatives to Chemotherapy. I believe what you have done is very courageous and inspiring.
I am 32 and have been diagnosed with Breast Cancer, no family history, generally healthy – so totally shocking.  I have had 2 lots of surgery and the tumour was removed and my lymph nodes were clear.  I am due to start Chemotherapy on Tuesday and I am scared.
Since my diagnoses, I have changed my diet completely, pretty much vegan now and feel the healthiest I have felt in a long time.  I have researched into healing myself with food and alternative therapies and it just makes sense to me, but there is also something in me that is saying I need to do the mainstream treatment as well, but the closer I get to it the crazier it seems, why would I want to go and get pumped full of toxic chemicals that will destroy my immune system when I feel so healthy and in tune with my body?
I have already been given Zoladex (meant to suppress ovaries – in the hope to remain fertile) and already I notice the changes in my body, not sleeping, spaced out and off my food. I just can't imagine putting my body through this for 5 months with ongoing treatment for another 5 years.
I wish I had the courage you had.  What do you think of doing the mainstream treatment alongside a plant based diet and alternate therapies??  Or is it counteractive?  I am confused!! The hospital system here (Hervey Bay, Australia) just seem to want to through every treatment at me, Chemotherapy, Radiation, Herceptin for a year and hormone treatment for a following 5 years – they're reasoning for this is because of my age and that the tumor was grade 3 & triple positive – but the cancer could potentially all be gone already?? And when I ask what is the cause of my cancer, they say "its just one of those things" Isn't that ridiculous?
I would appreciated any comments you have, you can be as blunt as you like.  Maybe that's what I need.
Thanks for taking the time to read my mail, and thanks for sharing your story.
-Kellee
Answer:
Hi Kellee
I know EXACTLY how you feel right now and I was in the same situation as you.  The doctors removed my tumor and had me planned for chemo when I decided not to do it.  I was confused and frightened just like you.  They told me some of the same ridiculous things.
If you've read my post Why I Didn't Do Chemo then you know that I didn't have a peace in my heart about it.  It just felt wrong deep down in my soul.  When I discovered other natural survivors of worse cancer then I had, it encouraged me even more to go the natural route.
I'm not a doctor and can't give medical advice, but obviously I chose not to do chemo because yes, it does destroy your immune system, and it is also a carcinogenic substance.  I decided to do every natural therapy I could find FIRST.  If none of it worked, then chemo would be my last resort.  That was my plan.
Doctors do not control your life, you control your life.
Two of my favorite quotes:
"Courage is not the absence of fear, but the realization that there is something more important than fear."
And "If you're scared, Do it scared."
My opinion is that mainstream cancer treatment does more harm than good.
Your cancer could be all gone, but your body may still be a place where new cancer cells could thrive.  This is why it's critical to get hardcore about your health, which it sounds like you're doing already.
If you decide to postpone chemo, there is a support system for you that I can help you connect with.
You can also read my related posts on chemotherapy HERE.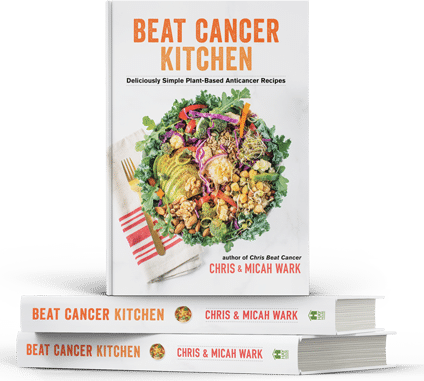 Beat Cancer Kitchen: My New Recipe Book,
Deliciously Simple Plant-Based Anti-Cancer Recipes
Get it on Amazon here
Beat Cancer Daily
365 Days of Inspiration, Encouragement, and Action Steps to Survive and Thrive
Get it on Amazon here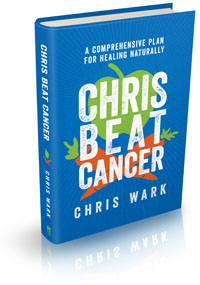 Chris Beat Cancer: A Comprehensive Plan for Healing Naturally,
published by Hay House, is a National Bestseller as ranked by USA Today, The Wall Street Journal, and Publishers Weekly!
Get it on Amazon here
, or anywhere books are sold.
I've interviewed over 60 people who've healed all types and stages of cancer. Check them out
here
. Or use the search bar to find survivors of specific cancer types.
I also created a coaching program for cancer patients, caregivers and anyone who is serious about prevention called SQUARE ONE. It contains the step-by-step strategies used by myself and everyone I know who has healed cancer with nutrition and natural, non-toxic therapies.
Watch SQUARE ONE Module 1 for free here
(((c)))
Chris Beat Cancer is reader-supported. If you purchase a product through a link on this site I may receive compensation from the affiliate partner (like Amazon). Your support helps fund this blog and my mission so my team and I can continue to do the work that we do. Thank you!