Ron Hunninghake, MD is a world-renowned expert on the use of vitamin C for cancer and other ailments. He has overseen over 75,000 administrations of IV vitamin C and has served as Medical Director at the Riordan Clinic in Wichita, Kansas since 1989.
IV vitamin C was part of my healing protocol in 2004-2005.
I know you will enjoy this informative interview in which Dr. Ron and I discuss the amazing anticancer power of vitamin C!
Watch below or listen on iTunes, Stitcher, or Spotify.
Show Notes:
-Dr. Ron's interest in health and "nutrition training" at med school [1:00]
-The history of Medical Maverick Hugh Riordan M.D.  [03:00]
-How a unique molecule plays a vital role in humanity [07:55]
-The dosing variances of vitamin C [12:14]
-The perfect adjunctive therapy [19:00]
-How vitamin C kills cancer cells [22:00]
-The Trojan Horse cancer theory [26:33]
-The medicine of the future [31:05]
-Comparing types of vitamin C: liposomal/crystals/buffered [36:30]
-Targeting nutrient deficiencies in cancer patients [43:45]
-The importance of having a reason to live [51:35]
-The alienation accompanying a cancer diagnosis [56:12]
-Other recommended IV therapies [59:04]
-The rise of IV vitamin C in conventional medicine [1:02:40]
-How certain deficiencies might lead to mental illness [1:06:38]
-The importance of becoming a co-learner [1:12:30]
Connect with Dr. Ron Hunninghake:
Riordan Clinic
Links from this interview:
Medical Mavericks by Hugh Riordan, MD
The Healing Factor by Irwin Stone
"Vitamin C and Sepsis: The genie is now out of the bottle"
RECNAC Research
Dr. Frank Shallenberger
SomniFix to prevent mouth breathing during sleep
Anticancer by Dr. David Servan-Schreiber
Man's Search for Meaning by Viktor Frankl
Supplement brands mentioned:
Liv-On Labs Lypo-Spheric vitamin C
Sufficient-C non-GMO vitamin C powder
Vitality C powder
Related post:
The high dose oral vitamin C protocol for cancer (and nearly every other ailment)
…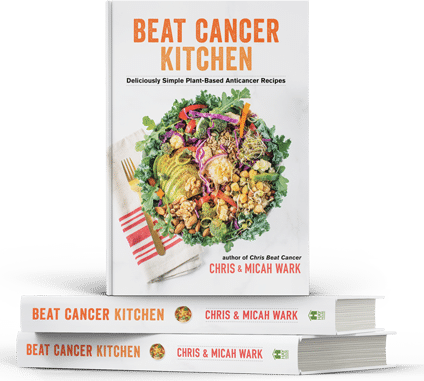 Beat Cancer Kitchen: My New Recipe Book,
Deliciously Simple Plant-Based Anti-Cancer Recipes
Get it on Amazon here
Beat Cancer Daily
365 Days of Inspiration, Encouragement, and Action Steps to Survive and Thrive
Get it on Amazon here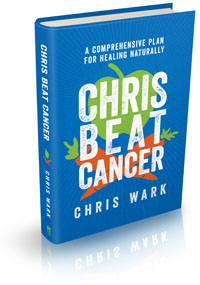 Chris Beat Cancer: A Comprehensive Plan for Healing Naturally,
published by Hay House, is a National Bestseller as ranked by USA Today, The Wall Street Journal, and Publishers Weekly!
Get it on Amazon here
, or anywhere books are sold.
I've interviewed over 60 people who've healed all types and stages of cancer. Check them out
here
. Or use the search bar to find survivors of specific cancer types.
I also created a coaching program for cancer patients, caregivers and anyone who is serious about prevention called SQUARE ONE. It contains the step-by-step strategies used by myself and everyone I know who has healed cancer with nutrition and natural, non-toxic therapies.
Watch SQUARE ONE Module 1 for free here
(((c)))
Chris Beat Cancer is reader-supported. If you purchase a product through a link on this site I may receive compensation from the affiliate partner (like Amazon). Your support helps fund this blog and my mission so my team and I can continue to do the work that we do. Thank you!