Here's more confirmation I made the right decision back in 2004. (And I was Stage IIIC)
A new study of 453 stage II colon cancer patients found that the patients who were treated with chemotherapy had worse quality of life (no surprise there), and were on average nearly three times more likely to have a cancer recurrence, and two times more likely to die within two years of their diagnosis than those who did not have chemo.
Recurrence, survival, and quality of life (QOL) is not improved with adjuvant chemotherapy in most patients with stage II colon cancer, according to the results of a study published in Supportive Care in Cancer.
This cohort study recruited 453 patients from North Carolina and interviewed them using a closed-end survey at diagnosis, and at 12- and 24-months postdiagnosis; 265 of the patients had received chemotherapy. The survey detailed quality of life, health behaviors, treatment, and cancer recurrence at each of the time points. Mortality was obtained from the National Death Index.
In this study, an inverse association was seen with chemotherapy and total Functional Assessment of Cancer Treatment (FACT)-General, FACT-Colorectal, physical, emotional, and functional well-being among patients with stage II colon cancer. The inverse association between emotional well-being and receiving chemotherapy persisted for whites but not for African Americans. In addition, significantly higher odds of cancer recurrence were seen among those patients who received chemotherapy.
Study conclusion
In this study, stage II colon cancer patients who received chemotherapy treatment were more likely to have poor quality of life, recurrence, and all-cause mortality after 24 months compared to those who did not receive chemotherapy. Future research focusing on subtypes of chemotherapy treatment, as well as a longer follow-up period, is needed.
And there you have it folks. For stage II colon cancer, here's what chemo does:
-Makes your quality of life worse (Except for African Americans, who reported that it didn't…???)
-Increases your risk of recurrence within two years somewhere between 18% and 635% (Odds ratio is 2.74)
-Increases your risk of death within two years between 5% and 362% (Odds ratio is 1.95)
Pointless.
…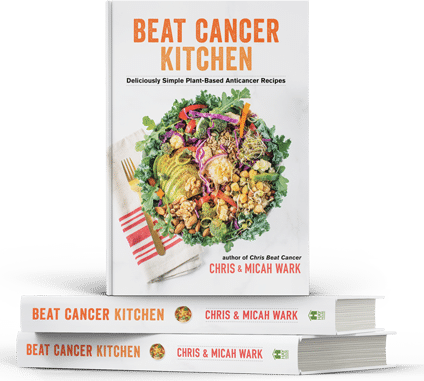 Beat Cancer Kitchen: My New Recipe Book,
Deliciously Simple Plant-Based Anti-Cancer Recipes
Get it on Amazon here
Beat Cancer Daily
365 Days of Inspiration, Encouragement, and Action Steps to Survive and Thrive
Get it on Amazon here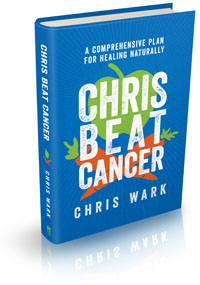 Chris Beat Cancer: A Comprehensive Plan for Healing Naturally,
published by Hay House, is a National Bestseller as ranked by USA Today, The Wall Street Journal, and Publishers Weekly!
Get it on Amazon here
, or anywhere books are sold.
I've interviewed over 60 people who've healed all types and stages of cancer. Check them out
here
. Or use the search bar to find survivors of specific cancer types.
I also created a coaching program for cancer patients, caregivers and anyone who is serious about prevention called SQUARE ONE. It contains the step-by-step strategies used by myself and everyone I know who has healed cancer with nutrition and natural, non-toxic therapies.
Watch SQUARE ONE Module 1 for free here
(((c)))
Chris Beat Cancer is reader-supported. If you purchase a product through a link on this site I may receive compensation from the affiliate partner (like Amazon). Your support helps fund this blog and my mission so my team and I can continue to do the work that we do. Thank you!