"Lyme disease is the #1 vector-borne illness in the United States… The nymph deer tick, which is the size of a poppy seed, transmits about 95% of Lyme… A tick can travel from your feet to your head in 60 seconds." -Tom Moorcroft, DO
I have to admit, blood-sucking ticks and tick-borne illnesses like Lyme disease kinda freak me out… Lyme can be extremely debilitating. And I would like to avoid it! That's why I'm so glad to have found Dr. Tom Moorcroft.
Dr. Tom Moorcroft treats some of the sickest, most sensitive patients suffering from chronic Lyme disease, tick-borne co-infections, mold illness as well as children with infection-induced autoimmune encephalitis. He focuses on optimizing the body's self-healing systems in order to achieve optimal health with simple, natural interventions; utilizing more conventional approaches when needed. 
I know you find this interview as helpful and fascinating as I did. Enjoy!
Watch our interview below, or listen to it on the Chris Beat Cancer podcast on iTunes or Spotify.

Show Notes
-Dr. Tom's journey to osteopathic medicine [1:11]
-The difference between a DO and MD [2:23]
-Dr. Tom's Lyme disease diagnosis and symptoms [6:40]
-What to do if you get a tick bite [9:10]
-The best technique to remove a tick [11:50]
-Is tick testing necessary? [12:45]
-Lyme disease denial and censorship issues [14:11]
-Antibiotics typically don't cure Lyme disease [18:40]
-Why a bullseye rash is not an accurate sign of infection [19:22]
-Testing for Lyme disease [21:09]
-Common Lyme disease symptoms [23:50]
-Are some people immune to Lyme disease? [25:33]
-Rocky Mountain Spotted Fever symptoms and treatment [28:40]
-Ways to repel ticks and prevent Lyme disease [31:00]
-Strengthening your immune system with plants and sunshine [37:40]
-The incredible healing benefits of breath awareness and meditation [38:18]
-Herbal treatments for Lyme disease [45:45]
-When to use antibiotics for Lyme disease [52:04]
-Red meat allergy caused by the Lone Star Tick [56:35]
Connect with Dr. Tom Moorcroft:
Website: https://www.originsofhealth.com
Facebook: Origins of Health
YouTube: Origins of Health
Selected links from the interview:
Cedarside
Permethrin
Tick Testing: TickReport.com and Ticknology.org
Heartmath Institute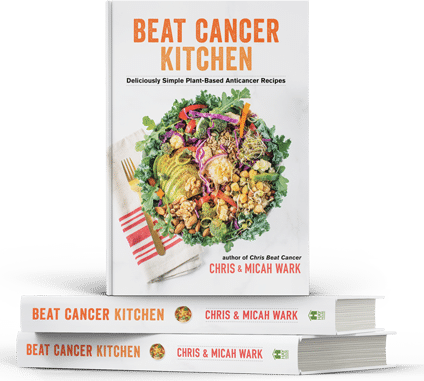 Beat Cancer Kitchen: My New Recipe Book,
Deliciously Simple Plant-Based Anti-Cancer Recipes
Get it on Amazon here
Beat Cancer Daily
365 Days of Inspiration, Encouragement, and Action Steps to Survive and Thrive
Get it on Amazon here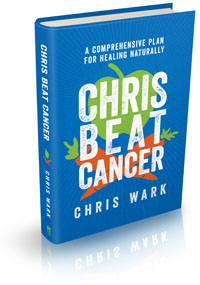 Chris Beat Cancer: A Comprehensive Plan for Healing Naturally,
published by Hay House, is a National Bestseller as ranked by USA Today, The Wall Street Journal, and Publishers Weekly!
Get it on Amazon here
, or anywhere books are sold.
I've interviewed over 60 people who've healed all types and stages of cancer. Check them out
here
. Or use the search bar to find survivors of specific cancer types.
I also created a coaching program for cancer patients, caregivers and anyone who is serious about prevention called SQUARE ONE. It contains the step-by-step strategies used by myself and everyone I know who has healed cancer with nutrition and natural, non-toxic therapies.
Watch SQUARE ONE Module 1 for free here
(((c)))
Chris Beat Cancer is reader-supported. If you purchase a product through a link on this site I may receive compensation from the affiliate partner (like Amazon). Your support helps fund this blog and my mission so my team and I can continue to do the work that we do. Thank you!