Two amazing things have happened in the last week…
I've been posting a lot of bite-size videos to my Facebook and YouTube channels this year and one of those videos just went viral and has over 2.5 million views! Wowzers! Watch it here.
And last week I got to speak about forgiveness to 4,500 people at a business conference (of all places) and lead them in a prayer to forgive the person in their life who had hurt them most. It was beyond incredible.
I am so honored, humbled, and thankful to be alive and well, and to be able to share my message of hope and healing with you…
Ok so now for todays post!
I'm often asked what body care products my wife and I use, so today I'm taking you into my shower to show you our favorite non-toxic soap, shampoo, conditioner, face wash, aftershave and more…
Warning: This video contains gratuitous silliness to bring some joy into your day. :)
Products mentioned in the video
–MIG Soap & Body Care
–Annmarie Skincare Phytonutrient cleanser
–ATTITUDE Super Leaves Shampoo & Conditioner
–Dr. Bronner's Magic Soap (liquid & bars)
–Pacha Soap Co. Whipped Soap+Scrub
–BeautyCounter Cleansing Balm
–Dollar Shave Club razor and blades
–Berkey Shower filter
Visit www.EWG.org to find more clean non-toxic body care products.
…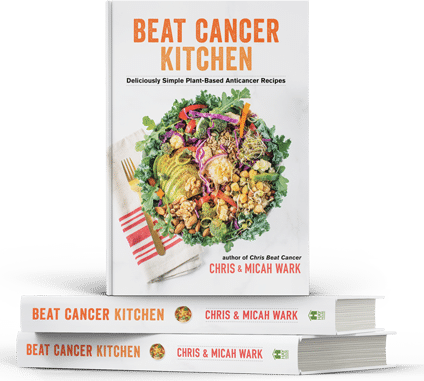 Beat Cancer Kitchen: My New Recipe Book,
Deliciously Simple Plant-Based Anti-Cancer Recipes
Get it on Amazon here
Beat Cancer Daily
365 Days of Inspiration, Encouragement, and Action Steps to Survive and Thrive
Get it on Amazon here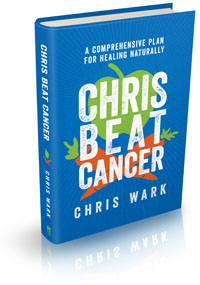 Chris Beat Cancer: A Comprehensive Plan for Healing Naturally,
published by Hay House, is a National Bestseller as ranked by USA Today, The Wall Street Journal, and Publishers Weekly!
Get it on Amazon here
, or anywhere books are sold.
I've interviewed over 60 people who've healed all types and stages of cancer. Check them out
here
. Or use the search bar to find survivors of specific cancer types.
I also created a coaching program for cancer patients, caregivers and anyone who is serious about prevention called SQUARE ONE. It contains the step-by-step strategies used by myself and everyone I know who has healed cancer with nutrition and natural, non-toxic therapies.
Watch SQUARE ONE Module 1 for free here
(((c)))
Chris Beat Cancer is reader-supported. If you purchase a product through a link on this site I may receive compensation from the affiliate partner (like Amazon). Your support helps fund this blog and my mission so my team and I can continue to do the work that we do. Thank you!