My name is Linda, I was diagnosed with ovarian cancer in June of 2010 at age 47.
I had surgery and unfortunately I did chemo. A few months into chemo I started reading books and changed a lot of things. I finished all but one treatment – I did stop early though because of the things I had learned while reading and researching.
I changed my diet to completely vegan, with juicing, I started doing the flax oil and cottage cheese (Budwig Protocol), drinking Essiac Tea, and began seeing a naturopathic doctor who also has medical doctors at his clinic who deal with cancer, and changed my supplements to the best I could buy.
But the thing that I think saved my life was having all of my root canals removed.
I read about it in a book called Outsmart Your Cancer, then I read more in a book called
The Root Canal Cover Up. Basically what happens is bacteria gets trapped in tiny tubes in the dentin, and the bacteria isn't harmful, but the toxins that it produces that pour into your body are harmful. Many of them more powerful than mustard gas.
I went to a holistic dentist who took a 360 degree xray of my head. All of my root canals were infected underneath into the bone. I decided to remove them all. We worked in quadrants of my mouth doing the lower left first, which was the worst. The last tooth that I had a root canal on was tooth #21, and it had never settled down. That was about 6 months prior to my diagnosis. When that tooth came out, there was a big blob of infection hanging on the root, and he had to work to dig all of the infection out of the bone. All teeth are on a meridian that corresponds with an organ or part of the body. Tooth #21, corresponds to the ovary (I had ovarian cancer). My naturopath had me monitoring my ph and it was continually high. He said something was bothering my body.
The day that tooth came out, my ph went to normal and has remained at normal ever since !!
I know it seems crazy, but do your research. That was all the proof I needed. It took me a year and a half to get them all done and also remove 2 remaining mercury fillings, so now I am working on detoxing. Been cancer free for 2 years.
What books, products, and supplements do you recommend?

Outsmart Your Cancer: Alternative Non-Toxic Treatments That Work
by Tanya Harter Pierce

Cancer-Free: Your Guide to Gentle, Non-toxic Healing
by Bill Henderson
Killing Cancer, Not People by Robert G. Wright
The China Study by T. Collin Campbell
The Comparative Guide to Nutritional Supplements by Lyle McWilliams
Websites:
CancerTutor.com (Great info about root canals and cancer)
Beating-Cancer-Gently.com (Bill Henderson's site)
https://naturaldentistry.us/holistic-dentistry/meridian-tooth-chart-from-encinitas-dentist/ – to see the meridian tooth chart
Supplements: USANA
Are there any links you would like to share?:
I'm happy to talk to anyone about my experience. Like Chris, it changed my life and all I want to do is help people now. lgdonohue (at) gmail (dot com)
https://www.lindadonohue.usana.com/
Chris's Comments
Thank you so much Linda! Congratulations to you! And by the way, it's not crazy to me at all!
Friends, this is not the first time I have heard a story of someone developing cancer within a short time after a root canal.
There is definitely a connection.
After 40 years of treating "terminal" cancer patients, Dr. Josef Issels reported that 97% of his cancer patients had root canals. He would not treat a patient until all their root canals had been removed.
Here's the big take-away:
1) Do not get a root canal. Tooth rot can be reversed.
2) If someone you know is sick, find out if they have root canals and/or mercury fillings. If so, they should seriously consider removing them.
3) A holistic approach to healing using nutrition and natural therapies works!
Dentist Dr. Hal Huggins is one of the foremost experts on root canals and mercury fillings
Check out his site www.hugginsappliedhealing.com
Definitely read this press release from the Toxic Element Research Foundation about root canals.
And you may also want to check out these books about healing dental issues:
by Ramiel Nagel

Oil Pulling Therapy: Detoxifying and Healing the Body Through Oral Cleansing
by Dr. Bruce Fife
Read my post about the danger of mercury fillings here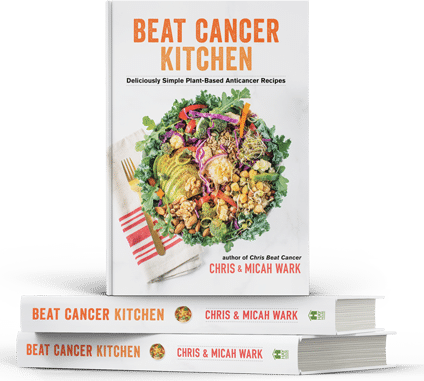 Beat Cancer Kitchen: My New Recipe Book,
Deliciously Simple Plant-Based Anti-Cancer Recipes
Get it on Amazon here
Beat Cancer Daily
365 Days of Inspiration, Encouragement, and Action Steps to Survive and Thrive
Get it on Amazon here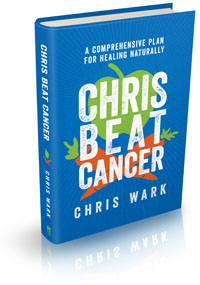 Chris Beat Cancer: A Comprehensive Plan for Healing Naturally,
published by Hay House, is a National Bestseller as ranked by USA Today, The Wall Street Journal, and Publishers Weekly!
Get it on Amazon here
, or anywhere books are sold.
I've interviewed over 60 people who've healed all types and stages of cancer. Check them out
here
. Or use the search bar to find survivors of specific cancer types.
I also created a coaching program for cancer patients, caregivers and anyone who is serious about prevention called SQUARE ONE. It contains the step-by-step strategies used by myself and everyone I know who has healed cancer with nutrition and natural, non-toxic therapies.
Watch SQUARE ONE Module 1 for free here
(((c)))
Chris Beat Cancer is reader-supported. If you purchase a product through a link on this site I may receive compensation from the affiliate partner (like Amazon). Your support helps fund this blog and my mission so my team and I can continue to do the work that we do. Thank you!