Here's a new interview with Dr. Patrick Vickers about the advanced cancer treatment protocols they use at Northern Baja Gerson Center. Enjoy!
UPDATE: This interview was done in 2014. Chris is no longer able to provide a one-on-one coaching call that is mentioned in this interview for patients of the Northern Baja Gerson Center.
Related Videos:
Dr. Vickers explains Gerson therapy
Gerson Therapy Q&A
Dr. Vickers explains Coffee Enemas
More info about Dr. Vickers and the Northern Baja Gerson Center at https://gersontreatment.com and on their facebook page.
FAQs
Northern Baja Gerson Center is not affiliated with the Gerson Institute because the Gerson Institute will not endorse/certify any Gerson practitioner who incorporates additional protocols like Vitamin C IVs, PNC-27, Coley's etc.
Dr. Vickers did not pay me to make this video, or for any other video interview I have done with him. I made them because I believe in the work that he is doing, I've seen the results, and I want the world to know about it. I have never asked him for any compensation whatsoever, but like many other generous people, he has made several donations to support my site and my mission. And for that I am grateful.
Please LIKE and Share. Add your thoughts below!
7 Reasons To Subscribe To This Blog
If you've found my work helpful, please donate to show your support. Thanks!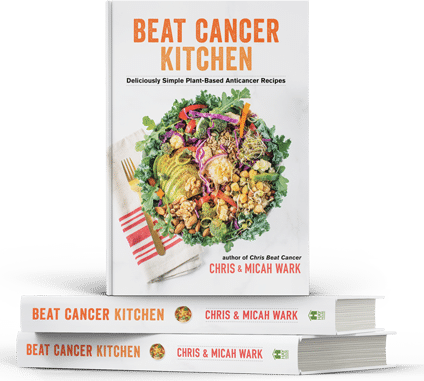 Beat Cancer Kitchen: My New Recipe Book,
Deliciously Simple Plant-Based Anti-Cancer Recipes
Get it on Amazon here
Beat Cancer Daily
365 Days of Inspiration, Encouragement, and Action Steps to Survive and Thrive
Get it on Amazon here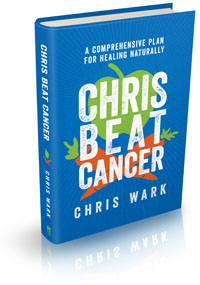 Chris Beat Cancer: A Comprehensive Plan for Healing Naturally,
published by Hay House, is a National Bestseller as ranked by USA Today, The Wall Street Journal, and Publishers Weekly!
Get it on Amazon here
, or anywhere books are sold.
I've interviewed over 60 people who've healed all types and stages of cancer. Check them out
here
. Or use the search bar to find survivors of specific cancer types.
I also created a coaching program for cancer patients, caregivers and anyone who is serious about prevention called SQUARE ONE. It contains the step-by-step strategies used by myself and everyone I know who has healed cancer with nutrition and natural, non-toxic therapies.
Watch SQUARE ONE Module 1 for free here
(((c)))
Chris Beat Cancer is reader-supported. If you purchase a product through a link on this site I may receive compensation from the affiliate partner (like Amazon). Your support helps fund this blog and my mission so my team and I can continue to do the work that we do. Thank you!