Diagnosed with terminal lung cancer and given 6 months to live, Carl Helvie refused chemo and used natural methods to heal himself in 1975.
1975!
That's two years before I was born.
Today, over 40 years later, he is believed to be the longest-living lung cancer survivor.
Coincidence?
I think not.
Can we learn something from Carl?
I think so!
Seriously. What an awesome testimony to the power of nutrition and natural therapies for long term healing!
Why is this not a national news story?  (I have no idea)
Carl Helvie is a wealth of information. Enjoy!
Carl is also the author of a book called
You Can Beat Lung Cancer: Using Alternative/Integrative Interventions
Get Carl's book!
You Can Beat Lung Cancer: Using Alternative/Integrative Interventions
by Carl O. Helvie RN, DrPH
Supplements Carl mentioned in the interview:
Host Defense                                     Colostrum Powder                Poly-MVA
Laetrile B-17                            Organic Aloe Vera Juice          CranMax
Pumpkin Seed Extract           Nature's Way Nettle Herb
Carl is also the host of the Holistic Health Show on BBS Radio
Listen to it here
(((c)))
Please LIKE and Share this. Post your comments below!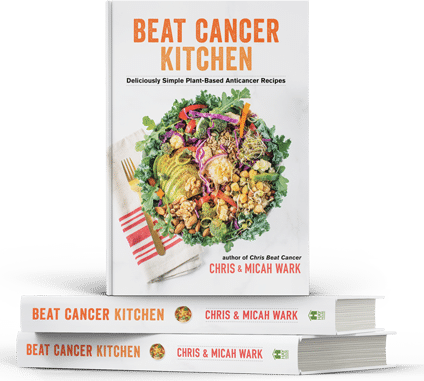 Beat Cancer Kitchen: My New Recipe Book,
Deliciously Simple Plant-Based Anti-Cancer Recipes
Get it on Amazon here
Beat Cancer Daily
365 Days of Inspiration, Encouragement, and Action Steps to Survive and Thrive
Get it on Amazon here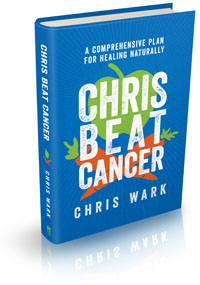 Chris Beat Cancer: A Comprehensive Plan for Healing Naturally,
published by Hay House, is a National Bestseller as ranked by USA Today, The Wall Street Journal, and Publishers Weekly!
Get it on Amazon here
, or anywhere books are sold.
I've interviewed over 60 people who've healed all types and stages of cancer. Check them out
here
. Or use the search bar to find survivors of specific cancer types.
I also created a coaching program for cancer patients, caregivers and anyone who is serious about prevention called SQUARE ONE. It contains the step-by-step strategies used by myself and everyone I know who has healed cancer with nutrition and natural, non-toxic therapies.
Watch SQUARE ONE Module 1 for free here
(((c)))
Chris Beat Cancer is reader-supported. If you purchase a product through a link on this site I may receive compensation from the affiliate partner (like Amazon). Your support helps fund this blog and my mission so my team and I can continue to do the work that we do. Thank you!