The Champion Juicer
The Champion Commercial Juicer is my favorite. Why? Well we spent a lot of time together in my healing journey, so it has a special little place in my heart. On the practical side, it extracts a lot of juice, it's fast, it's easy to clean up, and it's built to last. Plus it's made in the USA with a 10 year warranty. It meets all the criteria of a great juicer. Our Champion has been in our kitchen working like a "champ" since 2004 and get this, a friend recently told me that her mom has had one for 28 years! One more thing about the Champion. You can feed the pulp back through multiple times and it will extract even more juice.
Buy yourself a Champion Juicer here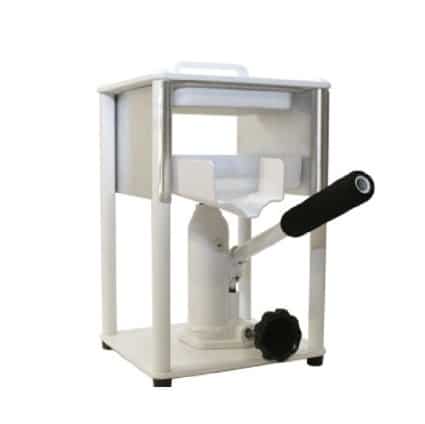 The Peoples Juice Press
If you want to extract the maximum amount of juice humanly possible, you can use the Champion as a grinder and then press the juice out with the Peoples Juice Press ($399). This two step process will give you 50% more juice than a Champion or a Green Star/Green Life juicer, and even outperforms the $2,400 Norwalk juicer, extracting 2 oz more juice per pound of carrots, and producing juice with the highest enzyme activity, while saving you $1,700 bucks that you can put toward a Berkey Water Filter, a Vitamix Blender, and lots of organic fruits and veggies.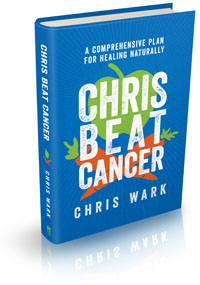 Chris Beat Cancer: A Comprehensive Plan for Healing Naturally,
published by Hay House, is a National Bestseller as ranked by USA Today, The Wall Street Journal, and Publishers Weekly!
Get it on Amazon here
, or anywhere books are sold.
I've interviewed over 60 people who've healed all types and stages of cancer. Check them out
here
. Or use the search bar to find survivors of specific cancer types.
Chris Beat Cancer is reader-supported. If you purchase a product through a link on this site I may receive compensation from the affiliate partner (like Amazon). Your support helps fund this blog and my mission so my team and I can continue to do the work that we do. Thank you!