Dr. Michael Greger is one of my nutrition super heroes. He is a physician, author, and internationally recognized speaker on nutrition, food safety, and public health issues. He is a founding member and Fellow of the American College of Lifestyle Medicine, and he currently serves as the public health director at the Humane Society of the United States.
Dr. Greger is also the founder of Nutritionfacts.org a strictly non-commercial, science-based public service website that provides free updates on the latest in nutrition research via bite-sized videos. There are hundreds of videos on more than a thousand health topics, with new videos and articles uploaded every day. It is an amazing resource.
And as of last week, Dr. Greger is now a New York Times Best-Selling author, thanks to his latest book, How Not to Die, which is my favorite health & nutrition book of 2015.
It's also worth mentioning that 100% of the proceeds he receives from his books, DVDs,  and speaking engagements are donated to charity.
Dr. Greger is making a monumental impact on the health of millions of people around the world, by bringing evidence-based nutritional science to the masses. And as you will see, he is quite the character. This was a really fun one. Enjoy!

Show Notes
-The detrimental health effects of sitting all day
-How he became interested in nutrition and lifestyle medicine
-How diet protects against environmental toxins
-Are beans and grains healthy or not?
-His research on the vast benefits of little known therapeutic: iloccor-B
-The one food he would choose to survive on
-His ideal breakfast, lunch, and dinner
-The diets of the longest-living populations on earth
-How much meat is too much?
-His opinion on oils, healthy or not?
If you want to understand what the healthiest diet looks like, I highly recommend you read Dr. Greger's book How Not to Die. The amount of evidence-based nutritional science referenced in this book is astounding. There are over 2,000 studies cited.
Selected links from the interview:
The Blue Zones by Dan Buettner
Prevent & Reverse Heart Disease by Dr. Caldwell Esselstyn, MD
Food, Nutrition, Physical Activity and the Prevention of Cancer
Lung cancer risk for Japanese smokers vs American smokers
Nathan Pritikin
Dr. Dean Ornish, MD
After this interview I ordered the iCraze converter so I can work standing up more often. It's an amazon bestseller with 800+ reviews, and it's only $35!
If you need something bigger check out the Stand Steady Standing Desk converter.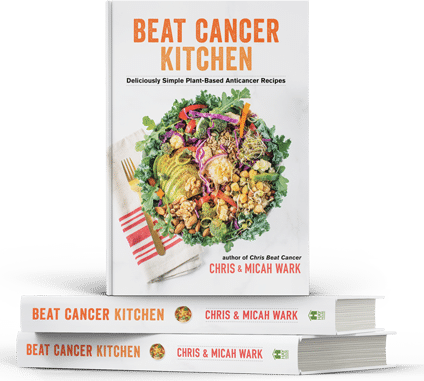 Beat Cancer Kitchen: My New Recipe Book,
Deliciously Simple Plant-Based Anti-Cancer Recipes
Get it on Amazon here
Beat Cancer Daily
365 Days of Inspiration, Encouragement, and Action Steps to Survive and Thrive
Get it on Amazon here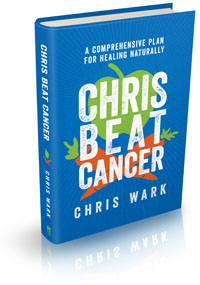 Chris Beat Cancer: A Comprehensive Plan for Healing Naturally,
published by Hay House, is a National Bestseller as ranked by USA Today, The Wall Street Journal, and Publishers Weekly!
Get it on Amazon here
, or anywhere books are sold.
I've interviewed over 60 people who've healed all types and stages of cancer. Check them out
here
. Or use the search bar to find survivors of specific cancer types.
I also created a coaching program for cancer patients, caregivers and anyone who is serious about prevention called SQUARE ONE. It contains the step-by-step strategies used by myself and everyone I know who has healed cancer with nutrition and natural, non-toxic therapies.
Watch SQUARE ONE Module 1 for free here
(((c)))
Chris Beat Cancer is reader-supported. If you purchase a product through a link on this site I may receive compensation from the affiliate partner (like Amazon). Your support helps fund this blog and my mission so my team and I can continue to do the work that we do. Thank you!