Caldwell Esselstyn, Jr. M.D., was trained as a surgeon at the Cleveland Clinic and at St. George's Hospital in London and was awarded the Bronze Star in 1968, for his service as an Army surgeon in Vietnam.
In 1995, he published his benchmark long-term nutritional research on arresting and reversing coronary artery disease in severely ill patients. That same study was updated at 12 years, and reviewed beyond twenty years in his book:
Prevent and Reverse Heart Disease: The Revolutionary, Scientifically Proven, Nutrition-Based cure.
Dr. Esselstyn presently directs the cardiovascular prevention and reversal program at The Cleveland Clinic Wellness Institute. He and his wife, Ann Crile Esselstyn, have followed a plant-based diet for more than 26 years. You may also know him from the film Forks Over Knives…
Unlike the "how to prevent heart disease" claims of many well-known doctors and experts, Dr. Esselsytn actually proved which diet stops and reverses heart disease in a clinical study of 177  patients with advanced heart disease. What a concept!
Key facts
-198 patients were in Dr. Esselstyn's study
-177 followed his dietary protocol for an average of 3.7 years (89%)
-99.4% of them avoided another major cardiac event!
-13 of the 22 patients who did not follow his protocol had major cardiac events: heart attack stroke, death… That's a recurrence rate of 62%.
-Only one patient who followed Dr. Esselstyn's dietary protocol had another cardiac event. That's a recurrence event rate of 0.6%!
If you or anyone you know has a history of high blood pressure, high cholesterol, or heart disease, or if you want to prevent it, definitely watch this interview!
Show Notes:
-Why heart disease is virtually non-existent in other cultures around the world. [1:39]
-Why physicians don't give their patients nutritional advice [4:39]
-5 components of the Western diet that cause heart disease [7:33]
-Finding the truth in all the diet fads  [9:28]
-Rock-solid science that shows how to reverse cardiovascular disease [12:37]
-Dr. Esselstyn's perspective on cholesterol [25:05]
-How we can annihilate 75% of chronic illness and cause a health revolution [32:30]
Post your questions in the comments section below and I might be able to persuade Dr. Esselstyn to do a follow up Q&A :)
Mouse over this awesome quote to share it…
Resources:
–Prevent and Reverse Heart Disease by Caldwell Esselstyn, M.D.
–The Prevent and Reverse Heart Disease Cookbook by Ann and Jane Esselstyn
–Prevent and Reverse Heart Disease Instructional DVD 
Read his study: A Way to Reverse CAD?
Dr. Esselstyn's Prevent & Reverse Heart Disease Program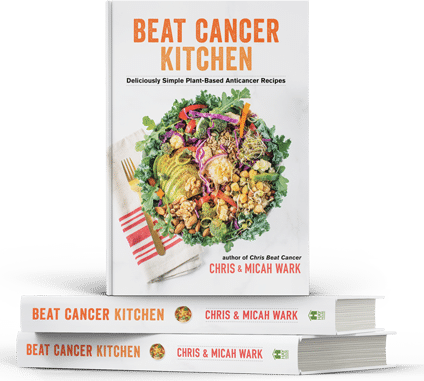 Beat Cancer Kitchen: My New Recipe Book,
Deliciously Simple Plant-Based Anti-Cancer Recipes
Get it on Amazon here
Beat Cancer Daily
365 Days of Inspiration, Encouragement, and Action Steps to Survive and Thrive
Get it on Amazon here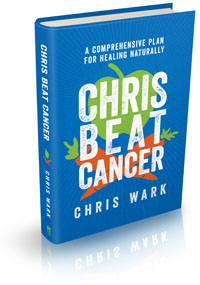 Chris Beat Cancer: A Comprehensive Plan for Healing Naturally,
published by Hay House, is a National Bestseller as ranked by USA Today, The Wall Street Journal, and Publishers Weekly!
Get it on Amazon here
, or anywhere books are sold.
I've interviewed over 60 people who've healed all types and stages of cancer. Check them out
here
. Or use the search bar to find survivors of specific cancer types.
I also created a coaching program for cancer patients, caregivers and anyone who is serious about prevention called SQUARE ONE. It contains the step-by-step strategies used by myself and everyone I know who has healed cancer with nutrition and natural, non-toxic therapies.
Watch SQUARE ONE Module 1 for free here
(((c)))
Chris Beat Cancer is reader-supported. If you purchase a product through a link on this site I may receive compensation from the affiliate partner (like Amazon). Your support helps fund this blog and my mission so my team and I can continue to do the work that we do. Thank you!