"If you wanna have cancer, ice cream is a good food to eat." -John Robbins
John Robbins knows a little bit about ice cream. He is the son of Irv Robbins, co-founder of Baskin-Robbins, and the other guy, Burt Baskin, was his uncle. John was the sole heir of his fathers share of the company, but he walked away from a multi-million dollar ice cream empire because he did not want to make money "selling a product that provides momentary pleasure at the expense of people's long term health." And not only did he not take over the business, but he also insisted that his father not give him a trust fund or an inheritance.
In the years that followed, John followed his passion and authored numerous bestselling books on health and nutrition including Diet For A New America, The Food Revolution, and Healthy at 100.
He Is Legend.
So of course, it was an absolute thrill to interview him. Enjoy!
SHOW NOTES
-Why John walked away from the Baskin Robbins Fortune [1:30]
-Burt Baskin died of a heartattack at age 54 [3:00]
-John's connection to MLK [6:30]
-What John realized when he visited the dairy farm that supplied the milk for Baskin Robbins ice cream [8:00]
-How John's decision affected his relationship with his father [10:00]
-The incredible thing that a cardiologist said to John's father and how John helped his father reverse advanced heart disease and diabetes [11:00]
-The Diet For A New America [13:40]
-His opinion on fruit and carbs [16:15]
-Why healthy diet changes can be difficult and make you feel bad at first [20:00]
-Food science: How "cravability experts" make food addictive [21:00]
-Healthy at 100: The diets of the healthiest, longest-living people around the world [23:30]
-Why "cancer rates are high because we're living longer" is false [28:15]
-Animal consumption in the Western Diet vs. healthy cutures. [29:30]
-The mission and goals of the Food Revolution Network [33:00]
-Two reasons antibiotics need to be taken out of meat production. [34:30]
-80% of the antibiotics produced in the U.S. are used on animals in factory farms [34:55]
-What everyone needs to know about Roundup [38:25]
-Why Self Care isn't selfish [43:30]
-Physicians as a profession are less healthy than us [45:30]
…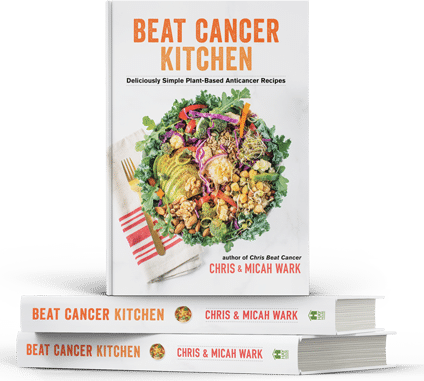 Beat Cancer Kitchen: My New Recipe Book,
Deliciously Simple Plant-Based Anti-Cancer Recipes
Get it on Amazon here
Beat Cancer Daily
365 Days of Inspiration, Encouragement, and Action Steps to Survive and Thrive
Get it on Amazon here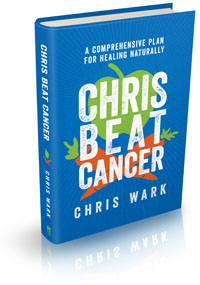 Chris Beat Cancer: A Comprehensive Plan for Healing Naturally,
published by Hay House, is a National Bestseller as ranked by USA Today, The Wall Street Journal, and Publishers Weekly!
Get it on Amazon here
, or anywhere books are sold.
I've interviewed over 60 people who've healed all types and stages of cancer. Check them out
here
. Or use the search bar to find survivors of specific cancer types.
Chris Beat Cancer is reader-supported. If you purchase a product through a link on this site I may receive compensation from the affiliate partner (like Amazon). Your support helps fund this blog and my mission so my team and I can continue to do the work that we do. Thank you!