Tara Mann courageously left a six-figure income as a pharmaceutical rep when she discovered that cancer can be healed with nutrition and natural therapies. She also converted to a plant-based diet.
Now she runs Cancer Crackdown, a non-profit that helps cancer patients find natural and alternative therapies that are right for them and supports them in their healing journey.
In our interview, Tara explains what pharmaceutical reps do, how they make money, how they influence doctors, the reasons she had to quit, and how she helps cancer patients navigate the world of alternative therapies.
Enjoy!
Note: We had a few audio glitches (Oh Skype…), so there are a few points where you may need to turn up the volume when the sound level drops.
Show Notes
– What pharmaceutical reps do [1:30]
– The surprising way they get access to, win favor with, and influence doctors [3:31]
– How pharmaceutical reps get paid [5:08]
– How much pharmaceutical reps influence doctors [5:58]
– The documentary film that opened her eyes and changed her life [6:58]
– "More people make a living off cancer each year, than die of cancer" [8:00]
– Tara begins to research the cancer industry and the pharmaceutical industry [8:45]
– Tara starts the Cancer Crackdown support group [9:46]
– Tara makes the decision to leave her career and a six-figure income to help cancer patients heal with nutrition and natural non-toxic therapies [13:31]

Selected links from the interview:
Why I don't race for the cure (or support most cancer charities)
Dying to Have Known (The movie that changed her life. Watch it!)
Cancer: Step Outside the Box by Ty Bollinger
More info about the Gerson Therapy here
Cancer Crackdown is a charity worthy of your support. So please give!
Connect with Tara at https://www.cancercrackdown.org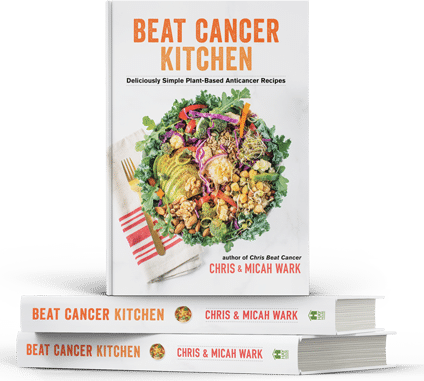 Beat Cancer Kitchen: My New Recipe Book,
Deliciously Simple Plant-Based Anti-Cancer Recipes
Get it on Amazon here
Beat Cancer Daily
365 Days of Inspiration, Encouragement, and Action Steps to Survive and Thrive
Get it on Amazon here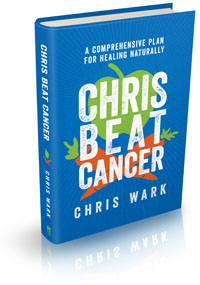 Chris Beat Cancer: A Comprehensive Plan for Healing Naturally,
published by Hay House, is a National Bestseller as ranked by USA Today, The Wall Street Journal, and Publishers Weekly!
Get it on Amazon here
, or anywhere books are sold.
I've interviewed over 60 people who've healed all types and stages of cancer. Check them out
here
. Or use the search bar to find survivors of specific cancer types.
Chris Beat Cancer is reader-supported. If you purchase a product through a link on this site I may receive compensation from the affiliate partner (like Amazon). Your support helps fund this blog and my mission so my team and I can continue to do the work that we do. Thank you!