Here's a quick video I shot to explain why I don't Race for the Cure, buy pink products, wear a Livestrong bracelet, grow a moustache for Movember, Stand up to Cancer, and generally oppose most cancer charities.
When this was first posted on YouTube, a few people were bothered by the fact that this was shot "while I was driving."
If you pay close attention, you will see that for the first 45 seconds I am stopped at a red light. And yes, for the next 45 seconds I am driving and talking with my eyes on the road – something that every person who drives a car does, and is also a much safer situation than texting or fiddling with the radio. Then for the remaining 4 minutes, I am parked in a parking lot.
Watch the documentary Pink Ribbons, Inc.
Read the book Pink Ribbon Blues
Just to be clear, I am not demonizing all cancer charities. So, before you get all huffy and puffy defending your favorite charity, please take some time to thoroughly investigate what they actually do with the money you give them. Don't be influenced by their slick marketing and fundraising propaganda. Cue the earnest celebrity actors, dramatic music, and pictures of bald sickly children poisoned by chemotherapy.
If money raised is going to pharmaceutical drug research, it's more than likely wasted.
Why do I say that?
Because the overall cancer death rate has only improved about 5% since 1950.
That's a whopping 0.083% improvement per year, on average.
If you want to really help cancer patients, put some cash money directly in their hands that they can use to pay for treatments, put food on the table, or put gas in the car. It will not be wasted.
Here are a few cancer charities worthy of your support:
American Anti-Cancer Institute
The Independent Cancer Research Foundation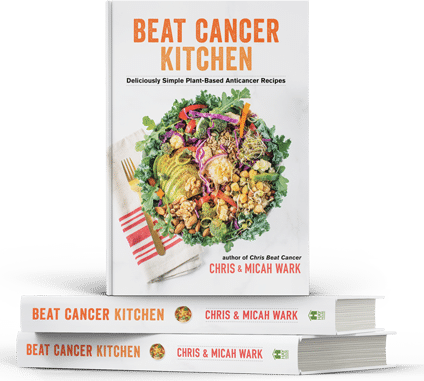 Beat Cancer Kitchen: My New Recipe Book,
Deliciously Simple Plant-Based Anti-Cancer Recipes
Get it on Amazon here
Beat Cancer Daily
365 Days of Inspiration, Encouragement, and Action Steps to Survive and Thrive
Get it on Amazon here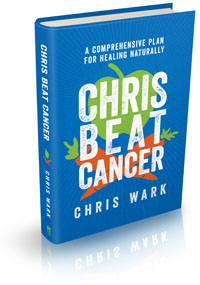 Chris Beat Cancer: A Comprehensive Plan for Healing Naturally,
published by Hay House, is a National Bestseller as ranked by USA Today, The Wall Street Journal, and Publishers Weekly!
Get it on Amazon here
, or anywhere books are sold.
I've interviewed over 60 people who've healed all types and stages of cancer. Check them out
here
. Or use the search bar to find survivors of specific cancer types.
I also created a coaching program for cancer patients, caregivers and anyone who is serious about prevention called SQUARE ONE. It contains the step-by-step strategies used by myself and everyone I know who has healed cancer with nutrition and natural, non-toxic therapies.
Watch SQUARE ONE Module 1 for free here
(((c)))
Chris Beat Cancer is reader-supported. If you purchase a product through a link on this site I may receive compensation from the affiliate partner (like Amazon). Your support helps fund this blog and my mission so my team and I can continue to do the work that we do. Thank you!