In 2017, I reported on the groundbreaking results of the MINDACT clinical trial, which, using Mammprint genetic testing, found that half of early stage breast cancer patients don't need chemo after surgery.
A 2018 study using a different genetic test has confirmed these findings and then some! According to the new test…
About 60,000 US women per year, diagnosed with early stage breast cancer, do not need chemotherapy!
In the recent study published in the New England Journal of Medicine, researchers found that about 70% of patients diagnosed with the most common type of breast cancer can safely avoid chemotherapy after the removal of their tumors.
These groundbreaking results emerged from a federally funded phase III clinical trial called TAILORx – the largest randomized adjuvant breast cancer treatment trial ever conducted.
This trial enrolled over 10,000 women, aged 18-75, diagnosed with hormone receptor-positive, HER2-negative, axillary node-negative breast cancer – the most common type of breast cancer.
"Half of all breast cancers are hormone receptor-positive, HER2-negative, and axillary node-negative. Our study shows that chemotherapy may be avoided in about 70% of these women when its use is guided by the test, thus limiting chemotherapy to the 30% who we can predict will benefit from it."  -Joseph A. Sparano, MD (lead study author)
Overall that means 35% of breast cancer patients (70% of half) can say no to chemo with confidence thanks to genetic testing. 
This is arguably the biggest game changer in breast cancer treatment in decades.
The genomic test used in the trial (Oncotype DX) measures the expression of 21 genes in tumor samples taken during surgery to predict a person's risk for cancer recurrence on a scale of 0-100. For most women, standard care involves chemotherapy and endocrine therapy. TAILORx results indicated that women whose scores are in the intermediate risk zone, between 11-25, can do well with endocrine therapy alone.
About two-thirds of the women who participated in the trial had scores in the intermediate group. The study found that adding chemotherapy to endocrine therapy offered no improvement in disease-free survival for women in the intermediate group.
According to the authors, the findings suggest that chemotherapy may be spared in women with hormone-receptor positive, HER2-negative, node-negative (stage 1 or 2) breast cancer who:
-are older than 50 and have a recurrence score of 0-25 (about 85% of women with breast cancer are in this age group).
-are aged 50 and younger, and a recurrence score of 0-15 (about 40% of women with breast cancer are in this age group).
The findings did suggest that chemotherapy could offer "some benefit" to women aged 50 and younger, who had a cancer recurrence score of 16-25, but keep in mind, "some benefit" is highly subjective and does not necessarily prevention of recurrence or cure.
It's exciting to see that we now have evidence-based solutions for the vast breast cancer overtreatment epidemic. These findings will likely have an immediate impact on clinical practice, sparing roughly 60,000 women per year the unnecessary suffering and side effects of chemotherapy.
What about late stage breast cancer patients?
I've interviewed women who have healed all stages of breast cancer.
Check out my interviews with holistic breast cancer survivors here!
…
SaveSave
SaveSave
Please LIKE and Share. Add your thoughts below!
----------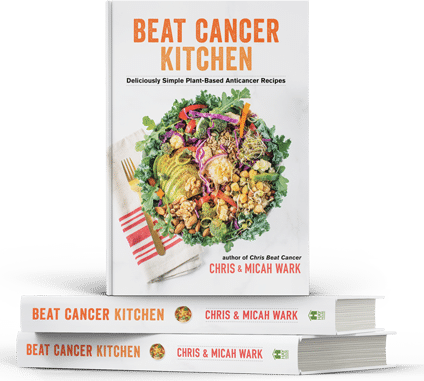 Beat Cancer Kitchen: My New Recipe Book, Deliciously Simple Plant-Based Anti-Cancer Recipes. Get it on Amazon here

----------
Beat Cancer Daily 365 Days of Inspiration, Encouragement, and Action Steps to Survive and Thrive. Get it on Amazon here

----------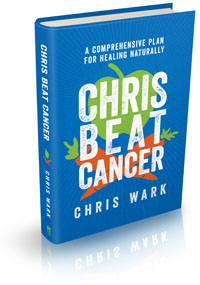 Chris Beat Cancer:
A Comprehensive Plan for Healing Naturally, published by Hay House, is a National Bestseller as ranked by USA Today, The Wall Street Journal, and Publishers Weekly! Get it on Amazon here or anywhere books are sold.
I've interviewed over 60 people who've healed all types and stages of cancer. Check them out here. Or use the search bar to find survivors of specific cancer types.
I also created a coaching program for cancer patients, caregivers and anyone who is serious about prevention called SQUARE ONE. It contains the step-by-step strategies used by myself and everyone I know who has healed cancer.
Watch SQUARE ONE Module 1 for free here
(((c)))
Chris Beat Cancer is reader-supported. If you purchase a product through a link on this site I may receive compensation from the affiliate partner (like Amazon). Your support helps fund this blog and my mission so my team and I can continue to do the work that we do. Thank you!