"When you exercise you actually boost glutathione levels and glutathione is the master antioxidant. It's like a magnet that goes around and attaches to the toxins and brings them out of the body." -Dr. Vivian Chen
Dr. Vivian Chen, MD is board-certified in the UK in both internal medicine and family practice with 15 years of clinical experience.
Dr. Chen's holistic health journey began when her newborn daughter stopped feeding, had to be hospitalized and was subsequently misdiagnosed as having reflux. When reflux drugs failed she was misdiagnosed again with a behavioral disorder.
Dr. Chen discovered research linking her daughter's symptoms to a cows milk protein allergy. Dr. Chen also discovered that the chronic fatigue, acne, and brain fog she had experienced for many years were caused by specific environmental toxins.
This changed the trajectory of her career as a physician and today she treats her patients with a holistic approach; helping them identify the root causes of their disease and heal with a plant-based diet, detoxification and healthy lifestyle strategies.
I know you will enjoy this fascinating interview with Dr. Vivian Chen!
Watch our interview below, or listen to it on the Chris Beat Cancer podcast on iTunes or Spotify.

Show notes
-Dr. Chen's turning point [2:10]
-Discovering her daughter's cow's milk protein allergy [4:59]
-The power of anecdotes and case studies [7:31]
-Doctors are incentivized to relieve symptoms with pharmaceuticals [12:40]
-How environmental toxins affect the immune system [15:20]
-How Dr. Chen healed chronic fatigue, acne, and brain fog on a plant-based diet [17:54]
-The importance of proper testing [20:15]
-Symptoms of environmental toxicity [23:53]
-Our bodies are resilient until the breaking point [25:35]
-Detoxification is our draining system [26:30]
-Best ways to test for toxins [27:00]
-Most common environmental toxins [30:47]
-Food fear is not a healthy state of mind [34:59]
-Channel fear into positive action [36:45]
-Your choices can create health or disease [38:51]
-The complexities of parasite testing [41:20]
-The biggest key to detoxification [47:45]
-How toxins damage your body [51:10]
-Detox kits are not the answer to health [55:15]
-Detoxification is an active process [56:57]
-Why exercise is an important part of detoxification [59:01]
-The problem with constipation [1:00:15]
-Health span vs. life span [1:03:05]
Connect with Dr. Chen:
Website: https://www.platefulhealth.com
Dr. Chen's free Detox Quiz
Facebook: Plateful Health
Instagram: @plateful.health
Selected links from the interview:
Dr. Stephanie Seneff on the toxic legacy of glyphosate and concerns with mRNA technology
Neocate baby formula
Journal of the American Heart Association: Sick Individuals and Sick Populations by Geoffrey Rose
 …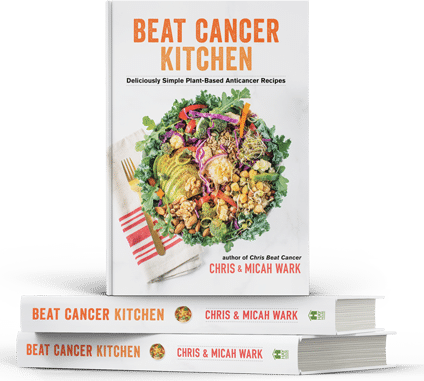 Beat Cancer Kitchen: My New Recipe Book,
Deliciously Simple Plant-Based Anti-Cancer Recipes
Get it on Amazon here
Beat Cancer Daily
365 Days of Inspiration, Encouragement, and Action Steps to Survive and Thrive
Get it on Amazon here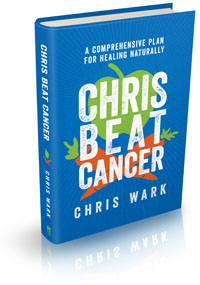 Chris Beat Cancer: A Comprehensive Plan for Healing Naturally,
published by Hay House, is a National Bestseller as ranked by USA Today, The Wall Street Journal, and Publishers Weekly!
Get it on Amazon here
, or anywhere books are sold.
I've interviewed over 60 people who've healed all types and stages of cancer. Check them out
here
. Or use the search bar to find survivors of specific cancer types.
I also created a coaching program for cancer patients, caregivers and anyone who is serious about prevention called SQUARE ONE. It contains the step-by-step strategies used by myself and everyone I know who has healed cancer with nutrition and natural, non-toxic therapies.
Watch SQUARE ONE Module 1 for free here
(((c)))
Chris Beat Cancer is reader-supported. If you purchase a product through a link on this site I may receive compensation from the affiliate partner (like Amazon). Your support helps fund this blog and my mission so my team and I can continue to do the work that we do. Thank you!