Today's episode is a follow up Q&A to my previous conversation with Dr. John McDougall MD, a physician with four decades of plant-based nutrition experience. Note: Dr. McDougall's practice and dietary advice is controversial in the conventional medical community and in the alternative community, but he's gotten great results in his career, and testimonials abound from people he's helped get well. While I don't follow Dr. McDougall's dietary advice 100%, I agree with many things he says, and I hope his statements compel you to read and research further.
As I write this, I have two family members suffering from advanced heart disease. One had a quadruple bypass this week. The other is in hospice, dying of congestive heart failure (she died the day after I posted this).
A low-fat, whole food plant-based diet like the one that Dr. McDougall recommends is the only diet proven to reverse heart disease. And people have also healed advanced cancer with this diet, like my friend Dr. Ruth Heidrich. For book recommendations, see the links below the show notes.
This podcast is brought to you by FilterEasy. They ship super high quality air filters to us automatically every 3 months. They save me time and money, protect my HVAC system, and help keep the air in my home clean. Try them out with a free set of filters at air.filtereasy.com/chris.
Listen to the podcast on iTunes here
Android users listen on Stitcher
Or watch it right here
SHOW NOTES:
-Dr. McDougall reflects on 40 years of observing the cancer industry
-"Oil is not a food"
-Fats that promote the growth of cancer
-How the medical profession is changing toward nutrition
-The financial challenge of being a nutritional MD
-How can you be sure you're getting all the nutrients you need?
-How deficiency diseases came about
-"You can't cure diseases of excess by treating deficiency problems"
-The one supplements he recommends
-Why he is against vitamin D supplementation
-His favorite grains
-His opinion on "sugar feeds cancer"
-Why a potato is not sugar
-Restoring the digestive tract after surgery or chemo
-Why doctors are completely ignorant of human nutrition
-The maximum amount of meat he lets his patients eat
Book Recommendations:
–The Starch Solution by Dr. John McDougall MD
–Prevent and Reverse Heart Disease by Dr. Caldwell Esselstyn MD
–How Not to Die by Dr. Michael Greger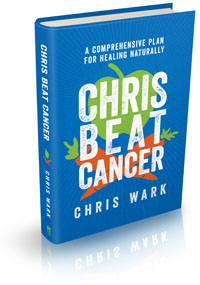 Chris Beat Cancer: A Comprehensive Plan for Healing Naturally,
published by Hay House, is a National Bestseller as ranked by USA Today, The Wall Street Journal, and Publishers Weekly!
Get it on Amazon here
, or anywhere books are sold.
I've interviewed over 60 people who've healed all types and stages of cancer. Check them out
here
. Or use the search bar to find survivors of specific cancer types.
I also created a coaching program for cancer patients, caregivers and anyone who is serious about prevention called SQUARE ONE. It contains the step-by-step strategies used by myself and everyone I know who has healed cancer with nutrition and natural, non-toxic therapies.
Watch SQUARE ONE Module 1 for free here
(((c)))
Chris Beat Cancer is reader-supported. If you purchase a product through a link on this site I may receive compensation from the affiliate partner (like Amazon). Your support helps fund this blog and my mission so my team and I can continue to do the work that we do. Thank you!