Here's yet another fantastic interview from the Cure to Cancer Conference…
It's my friend Dr. Veronique Desaulniers!
aka Dr. V
She's the author of a brand new book out this week called Heal Breast Cancer Naturally: 7 Essential Steps to Beating Breast Cancer
We discuss these 7 Essentials in our interview as well as a controversial alternative cancer therapy that she used. The infamous Black Salve.
Enjoy!
In our interview I mentioned sharing a link to the videos from the Cure to Cancer Conference.
They are not available yet. Subscribe to my newsletter and I'll let you know as soon as they are available.
Here's her book. Read it.
Heal Breast Cancer Naturally: 7 Essential Steps to Beating Breast Cancer
Here's her site if you would like to connect
www.breastcancerconqueror.com
Here's a 3 minute video documenting her black salve treatment.
Warning: It's a bit graphic.
Here are more women who healed breast cancer naturally:
–Linda Christina Beauregard
–Julia Chiapetta
–Monique Norton
–Ashlie Sanders
–Suzan Macco
And here are all my posts about breast cancer
Please LIKE and Share. Add your thoughts below!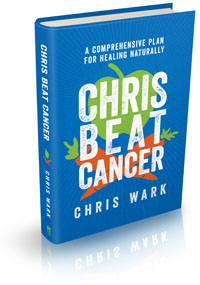 Chris Beat Cancer:
A Comprehensive Plan for Healing Naturally, published by Hay House, is a National Bestseller as ranked by USA Today, The Wall Street Journal, and Publishers Weekly! Get it on Amazon here or anywhere books are sold.
I've interviewed over 60 people who've healed all types and stages of cancer. Check them out here. Or use the search bar to find survivors of specific cancer types.
I also created a coaching program for cancer patients, caregivers and anyone who is serious about prevention called SQUARE ONE. It contains the step-by-step strategies used by myself and everyone I know who has healed cancer.
Watch SQUARE ONE Module 1 for free here
(((c)))
Chris Beat Cancer is reader-supported. If you purchase a product through a link on this site I may receive compensation from the affiliate partner (like Amazon). Your support helps fund this blog and my mission so my team and I can continue to do the work that we do. Thank you!