Here's yet another fantastic interview from the Cure to Cancer Conference…
It's my friend Dr. Veronique Desaulniers!
aka Dr. V
She's the author of a brand new book out this week called Heal Breast Cancer Naturally: 7 Essential Steps to Beating Breast Cancer
We discuss these 7 Essentials in our interview as well as a controversial alternative cancer therapy that she used. The infamous Black Salve.
Enjoy!
Here's her book. Read it.
Heal Breast Cancer Naturally: 7 Essential Steps to Beating Breast Cancer
Connect with Dr. V:
www.breastcancerconqueror.com
Here are more women who healed breast cancer naturally:
–Linda Christina Beauregard
–Julia Chiapetta
–Monique Norton
–Ashlie Sanders

And here are all my posts about breast cancer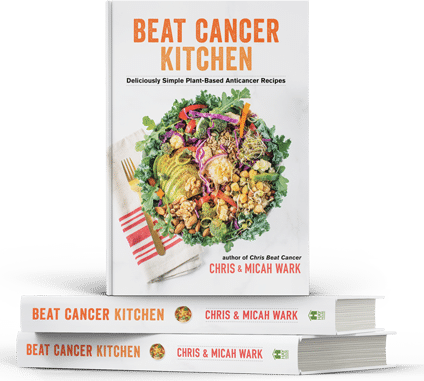 Beat Cancer Kitchen: My New Recipe Book,
Deliciously Simple Plant-Based Anti-Cancer Recipes
Get it on Amazon here
Beat Cancer Daily
365 Days of Inspiration, Encouragement, and Action Steps to Survive and Thrive
Get it on Amazon here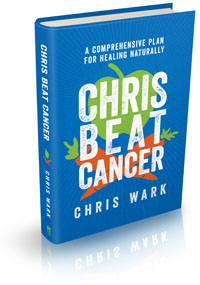 Chris Beat Cancer: A Comprehensive Plan for Healing Naturally,
published by Hay House, is a National Bestseller as ranked by USA Today, The Wall Street Journal, and Publishers Weekly!
Get it on Amazon here
, or anywhere books are sold.
I've interviewed over 60 people who've healed all types and stages of cancer. Check them out
here
. Or use the search bar to find survivors of specific cancer types.
I also created a coaching program for cancer patients, caregivers and anyone who is serious about prevention called SQUARE ONE. It contains the step-by-step strategies used by myself and everyone I know who has healed cancer with nutrition and natural, non-toxic therapies.
Watch SQUARE ONE Module 1 for free here
(((c)))
Chris Beat Cancer is reader-supported. If you purchase a product through a link on this site I may receive compensation from the affiliate partner (like Amazon). Your support helps fund this blog and my mission so my team and I can continue to do the work that we do. Thank you!