In 1984, Prudence Sinclair was diagnosed with stage 4 malignant melanoma and given 6 months to live. She was 26.
Spoiler alert: She didn't die! She transformed her life and health and healed her cancer.
And we actually did two interviews for you.
A quick 10 minute version and a more detailed 49 minute version.
They both rock. Just pick the size that fits you best. :)
Long Interview Show Notes
-Prudence considers suicide [3:13]
-Prudence discovers alternative therapies [4:53]
-Prudence defies her doctor [6:19]
-What her husband thought about her decision to go to Mexico [7:18]
-The unbelievable thing her Australian  oncologist did [8:01]
-Her experience at the Mexican clinic [8:23]
-The importance of loving your medicine [9:31]
-The tragic event that preceded her cancer [11:36]
-The alternative therapies she did in Mexico [12:42]
-The diet and lifestyle changes she adopted at home [13:09]
-The crucial point in the healing process when many people fail [14:15]
-The similarities between our protocols [15:14]
-Why she opposes the industries definitions of  cure and remission [17:19]
-The Australian Diet vs American Diet [20:03]
-What to expect from a trip to a cancer clinic. What they can and cannot do [20:51]
-What she believes clinics are really good at (besides the therapies) [22:26]
-What has to happen after the clinic [23:02]
-You can never go "back to normal" [27:28]
-Emotional health creates or destroys physical health [28:21]
-How to live a life of mindfulness. [28:53]
-What cancer patients need to know [33:33]
-Her major 'Ah Ha' moment [34:57]
-One of the most important tests for cancer patients [36:02]
-The three types of cancer patients, and which type can be helped [37:32]
-The natural healing movement is snowballing [41:33]
-Chris: One of the many things I've learned the hard way
-What healing cancer requires of you [43:53 ]
-How she helps cancer patients now [44:51]
Selected Links from the Interview
Books
Related Posts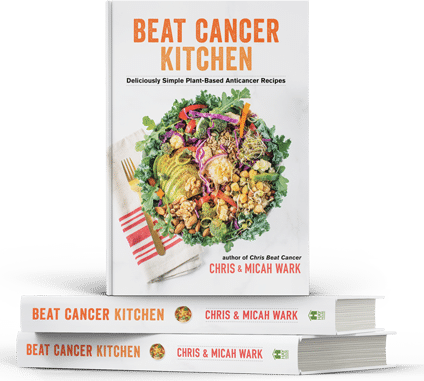 Beat Cancer Kitchen: My New Recipe Book,
Deliciously Simple Plant-Based Anti-Cancer Recipes
Get it on Amazon here
Beat Cancer Daily
365 Days of Inspiration, Encouragement, and Action Steps to Survive and Thrive
Get it on Amazon here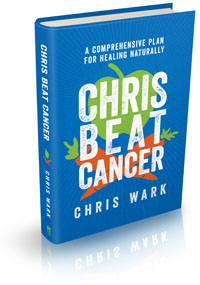 Chris Beat Cancer: A Comprehensive Plan for Healing Naturally,
published by Hay House, is a National Bestseller as ranked by USA Today, The Wall Street Journal, and Publishers Weekly!
Get it on Amazon here
, or anywhere books are sold.
I've interviewed over 60 people who've healed all types and stages of cancer. Check them out
here
. Or use the search bar to find survivors of specific cancer types.
I also created a coaching program for cancer patients, caregivers and anyone who is serious about prevention called SQUARE ONE. It contains the step-by-step strategies used by myself and everyone I know who has healed cancer with nutrition and natural, non-toxic therapies.
Watch SQUARE ONE Module 1 for free here
(((c)))
Chris Beat Cancer is reader-supported. If you purchase a product through a link on this site I may receive compensation from the affiliate partner (like Amazon). Your support helps fund this blog and my mission so my team and I can continue to do the work that we do. Thank you!